Original Audio & Podcasts | Oct 11, 2021
The Kurupt FM Podkast Nominated at National Comedy Awards 2021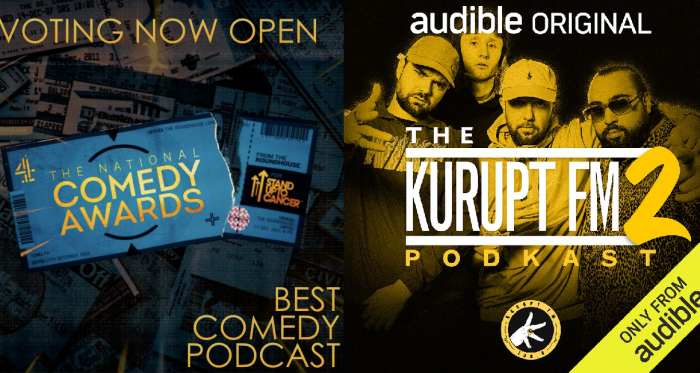 People Just Do Nothing have been nominated for The Best Comedy Podcast at this year's National Comedy Awards. As well as celebrating the best in British comedy, the awards aim to support life-saving research in aid of Stand Up to Cancer.
In the second series of the award-winning show, the Kurupt FM crew are back to discuss the most pressing issues of day: Nature, Politics, TV & Film, The Future, History, and Travel. Prepare to come away, if not better informed, certainly with a better understanding of what a garage MC reckons about some stuff.

Voting for the awards will be open to the public on the 11th October with winners set to be announced at The Roundhouse on the 15th December.
Series 1 and 2 of The Kurupt FM Podkast is available on Audible now.