Books | Nov 28, 2018
The sequel to The Handmaid's Tale to be published in September 2019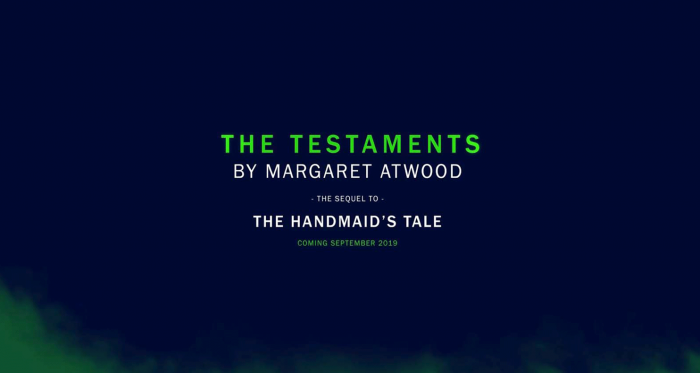 33 years after the publication of The Handmaid's Tale, Margaret Atwood announces that she is writing a sequel to the modern classic due for publication in September 2019.

Set 15 years after Offred's final scene, the story is narrated by three female characters. It will be published on 10 September 2019 across the English-speaking world by Penguin Random House.

First published in 1985, The Handmaid's Tale was shortlisted for the 1986 Booker Prize and is an A-level curriculum text in the UK. Eight million copies have been sold globally in the English language, whilst handmaids have become an international symbol of female empowerment and resistance in the face of misogyny and the rolling back of women's rights around the world.

In 2017 the TV adaptation of The Handmaid's Tale starring Elisabeth Moss and Joseph Fiennes launched in the UK on Channel 4, and Atwood's novel spent 16 weeks back on the Sunday Times bestseller list. The TV show has won 6 Emmy Awards across two series, with a third series currently in production.