Books | Jan 7, 2019
This Is Going to Hurt voted Book of the Year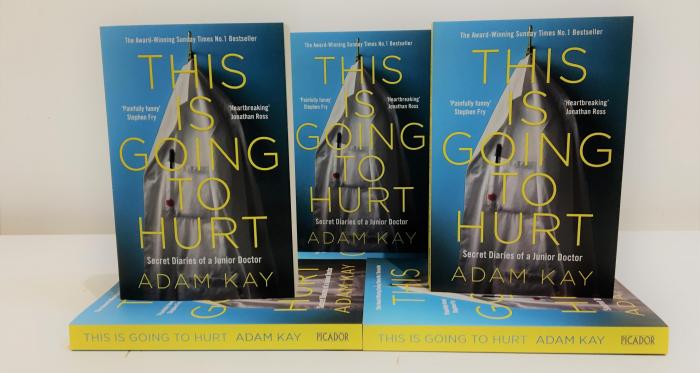 Adam Kay's This is Going to Hurt has been named the Specsavers Book of the Year 2018.
At the National Book Awards in November, Kay's bestselling memoir won Audible New Writer of the Year, Popular Non-Fiction Book of the Year, and Specsavers Zoe Ball's Book Club Book of the Year. The public were then invited to vote for their favourite from among the winners in each category, selecting This is Going to Hurt as the overall winner.
Scribbled in secret after endless days, sleepless nights and missed weekends, comedian and former junior doctor Adam Kay's This Is Going to Hurt provides a no-holds-barred account of his time on the NHS front line.
After receiving the award, Kay said 'This Is Going To Hurt is my love letter to the NHS - winning Book of the Year is testament to the fact that this love is shared by the entire nation. I want to share the award with the million and half people who keep the NHS going every single day, including when the rest of us are enjoying Christmas at home. I'm hugely grateful to Specsavers, to Zoe (broadcaster and book club host Zoe Ball) and to Amanda Ross and all her team at Cactus TV not just for the award, but for their wonderful achievement of bringing books back to television.'