Books | Jul 16, 2019
Curtis Brown Summer Bestsellers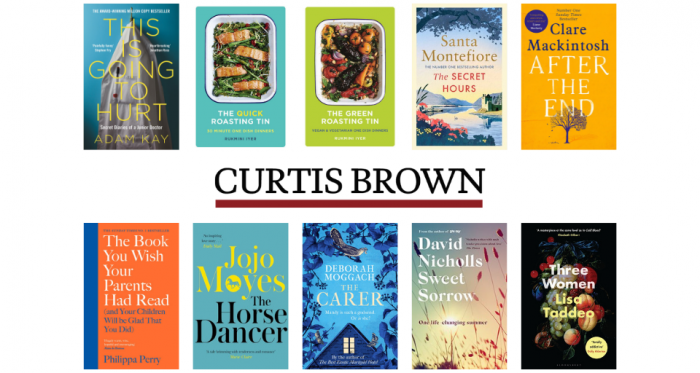 We're proud to announce this week's bestsellers featuring a number of Curtis Brown (and ICM) authors who have been keeping the UK's summer reading material well stocked.

David Nicholls' Sweet Sorrow takes us back to the late 1990s for a tragicomedy about falling in young love and teenage lust to The Secret Hours by Santa Montefiore which whisks us away to Ireland, returning to the spirited and mysterious Deverill family, where we learn the story of the lesser-known Arethusa Deverill.

Lisa Taddeo's Three Women (on behalf of ICM) is the compelling true story of three women coming to terms with their desires, unspoken thoughts and unmet needs and Deborah Moggach's The Carer is a poignant reminder that life definitely does not stop for the elderly, as two siblings learn when they employ a carer for their father.

Here's a roundup of all the full chart positions on the bestseller charts for w/c 15 July:


Sunday Times General Hardback:

#1. Lisa Taddeo, Three Women. Bloomsbury.

#2. Philippa Perry, The Book You Wish Your Parents Had Read. Penguin Life.



Sunday Times General Paperback:

#2. Adam Kay, This is Going to Hurt. Picador.
#6. Ben Macintyre. The Spy and the Traitor. Penguin.


Sunday Times Fiction Hardback:

#2. David Nicholls, Sweet Sorrow. Hodder & Stoughton.

#4. Santa Montefiore, The Secret Hours. Simon & Schuster.

#5. Clare Mackintosh, After The End. Little Brown.

#6. Deborah Moggach, The Carer. Tinder Press.


Sunday Times Fiction Paperback:
#8. Liane Moriarty. Nine Perfect Strangers. Michael Joseph.

#10. Jojo Moyes, The Horse Dancer. Hodder.


Nielsen's Other Bestsellers

#4. Rukmini Iyer, The Quick Roasting Tin. Square Peg.

#7. Rukmini Iyer, The Green Roasting Tin. Square Peg.