Books | Jul 31, 2019
This Week in Bestsellers (w/c 29th July)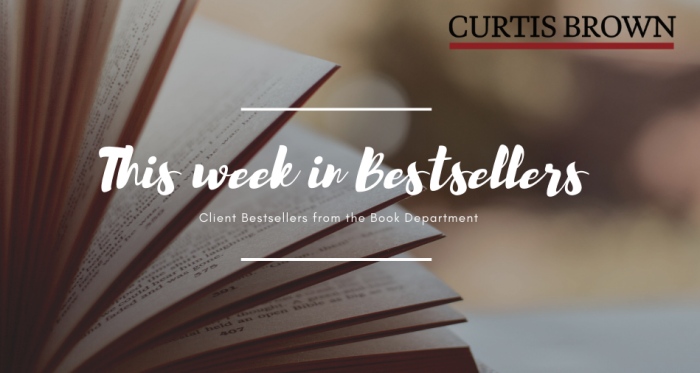 Another week of the UK summer has seen another week of CB authors holding on to their top ten positions.
Lisa Taddeo's Three Women has spent three weeks at the General Hardback top spot, and Philippa Perry's The Book You Wish Your Parents Had Read is at it's 21st week in the chart.

Recent releases from David Nicholls (Sweet Sorrow), Santa Montefiore (The Secret Hours) and Clare Mackintosh (After The End) have held their places in the Hardback Fiction Top 10, whilst Adam Kay and Ben Macintyre continue their stints in the General Paperback chart.
Rukmini Iyer's Roasting Tin series (The Quick Roasting Tin, The Green Roasting Tin) are celebrating continued successes, providing the quick, perfect recipes for when you want to get something delicious cooking in the oven and use all that spare time to dive into reading one of the below!
Sunday Times General Hardback:

#1. Lisa Taddeo, Three Women. Bloomsbury
#2. Philippa Perry, The Book You Wish Your Parents Had Read. Penguin Life

Sunday Times General Paperback:

#2. Adam Kay, This is Going to Hurt. Picador
#9. Ben Macintyre, The Spy and the Traitor. Penguin

Sunday Times Fiction Hardback:

#4. David Nicholls, Sweet Sorrow. Hodder & Stoughton
#5. Santa Montefiore, The Secret Hours. Simon & Schuster
#7. Clare Mackintosh, After The End. Little Brown
Sunday Times Fiction Paperback:
#8: Frederick Forsyth, The Fox. Bantam Press

Nielsen's Other Bestsellers:

#4. Rukmini Iyer, The Quick Roasting Tin. Square Peg
#8. Rukmini Iyer, The Green Roasting Tin. Square Peg