Theatre, Film and TV | Apr 4, 2018
Tim Mielants directs Legion and The Terror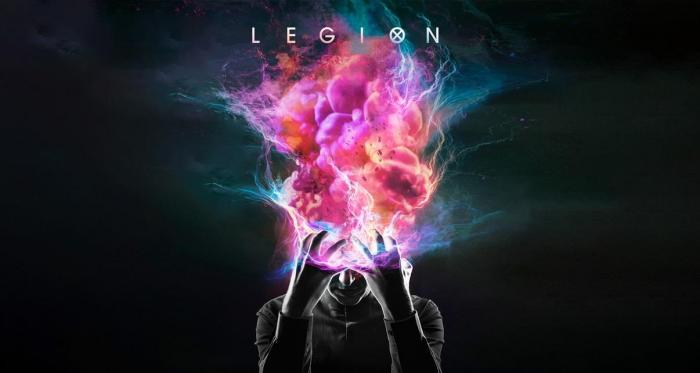 Sci-fi thriller series Legion has returned for a second season with Tim Mielants directing the opening episode.
Created by Fargo's Noah Hawley and starring Dan Stevens (Downton Abbey) the second season focuses on parasitic villain Amahl Farouk (aka Shadow King) seeking to find his original body after being forced out of Haller's mind at the end of season one. Legion Season 2 airs 3rd April in the US on FX and will premiere in the UK on 17th April on FOX at 9pm.

Tim also directs and exec produced the final four episodes of brand new suspense thriller series The Terror.
Set in the mid-1800s and inspired by a true story, The Terror depicts the perilous journey of two Royal Navy ships attempting to forge through the Northwest Passage, from which the crew never returned. The men aboard these ships face the harshest of climates, and with tensions among them running high, we begin to sense a sinister force tormenting them. The ten-parter stars Jared Harris, Tobias Menzies and Ciaran Hinds, and is currently airing on AMC in the US. It will premiere in the UK on 24 April, on AMC – BT TV Channel.

Tim's previous directing credits include Peaky Blinders (series 3), Legion (series 1) and ambitious Belgian series drama series Cordon.
Reviews for Legion Season 2:
"Nothing else on TV has a surface texture as disorienting and attention-grabbing." Mike Hale, New York Times

"Every frame of Legion simply drips with invention: absolutely no shot is wasted." Alex Mullane, Digital Spy

"a delightfully confounding and visually stimulating trip that can feel downright subversive to watch." Nick Larley, Den of Geek

Reviews for The Terror:

"A near masterpiece of survival horror… tremendous" Todd VanDerWerff, VOX

"Beautifully captures every form of fear in one bone-chilling tale" Ben Travers, Indie Wire

"Immersive and atmospheric" Brian Lowry, CNN