Theatre, Film and TV | Nov 3, 2021
Travis Alabanza's award winning show Burgerz comes to The Hague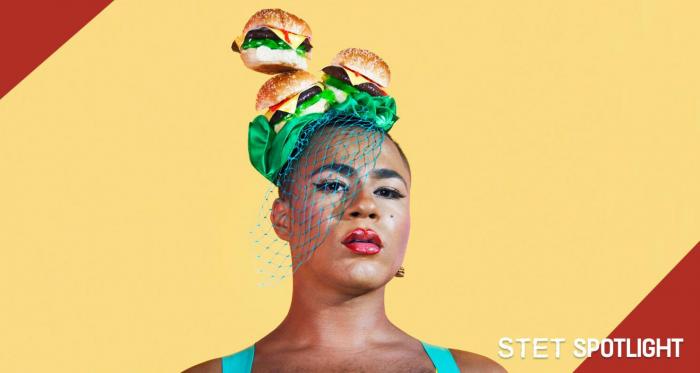 Burgerz, a play created by and starring Travis Alabanza, will premiere at The Hague on November 19th and run until November 21st. The show is being put on in collaboration with STET and its premiere will feature a spotlight talk on Queer Art.
After someone threw a burger at them and shouted a transphobic slur, performance artist Travis Alabanza became obsessed with burgers. How they're made, how they feel, and smell. How they travel through the air. How the mayonnaise feels on your skin. Burgerz is the climax of their obsession – exploring how trans bodies survive and how, by them reclaiming an act of violence, we can address our own complicity.

Carving out a place for themselves as one of the UK's prominent trans voices, Alabanza presents a performance that is timely, unsettling and powerful. Burgerz won the Total Theatre Awards 2019 and was shorted listed for the Carol Tambor Best of Edinburgh Award as well.
Tickets can be purchased here.