Original Audio & Podcasts | Jul 11, 2020
Triumph at British Podcast Awards 2020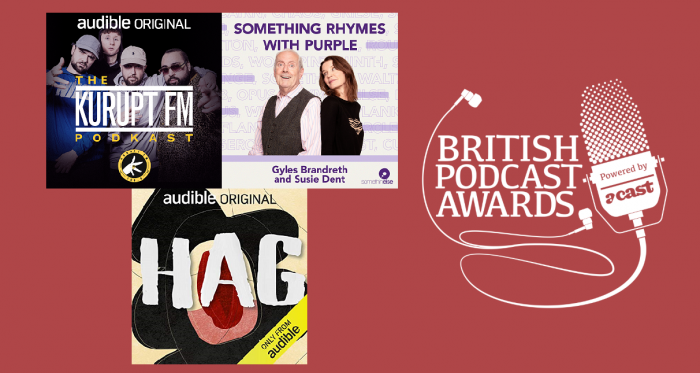 People Just Do Nothing and Gyles Brandreth have both triumphed at the British Podcast Awards 2020. Showcasing the best in British podcasts and talent, the Award's panel of judges was chaired by six-time winner George the Poet.
People Just Do Nothing's Kurupt FM Podkast won gold in the Best Comedy category with the judges saying of the show, 'Funny, entertaining, creative and lighthearted, it was easy to laugh at and left us wanting to hear more.' Produced by Audible the podcast reunites the Kurupt crew in order to discuss the most important issues of the day (...sort of.)
Another gold award of the evening went to Something Rhymes with Purple, co-presented by Curtis Brown client, Gyles Brandreth. The enlightening and often hilarious etymological show produced by Somethin' Else was described by the judges as: 'A thoroughly entertaining romp through the hidden histories and odd delights of the English language and we look forward to hearing more!'
Finally Audible's audio anthology work, HAG, was awarded a bronze award in the Best Fiction category. Presenting feminist retellings of fairy and folk tales the anthology features two short stories from Curtis Brown authors, Kirsty Logan and Naomi Booth.