Books | Oct 5, 2021
Tsarina Shortlisted for the HWA Debut Crown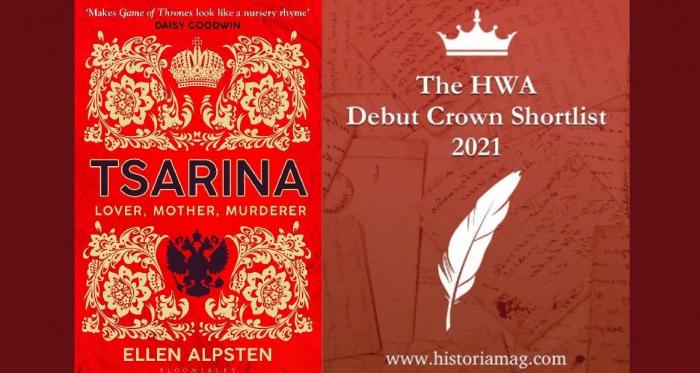 Tsarina, the epic historical debut from Ellen Alpsten, which charts the rise of Catherine I from poverty to Empress of Russia has been shortlisted for the HWA Debut Crown 2021. Commenting upon the novel, the judges observed that Tsarina depicts how 'shrewdness, smarts and cunning truly are the most deadly weapons at our disposal whatever the situation'. Thirty-six fiction and non-fiction books have been selected across three categories celebrating the best in Historical Writing.

Ayo Onatade, chair of the Debut Crown judges, stated: 'The varied periods of history that were covered in the submissions for the Debut Crown continue to show that historical fiction is as strong and as diverse as ever. These debut authors, along with bringing fresh ideas and stories, also give readers an abundance of books to relish and choose from.'

The Winners will be announced at the HWA Crown Awards celebration on 24 November, 2021. Tsarina was published in 2020 by Bloomsbury (UK) and St. Martin's Press (US).