Theatre, Film and TV | Sep 11, 2018
Will Bridges & Toby Haynes win Emmy Awards for 'Black Mirror - U.S.S. Callister'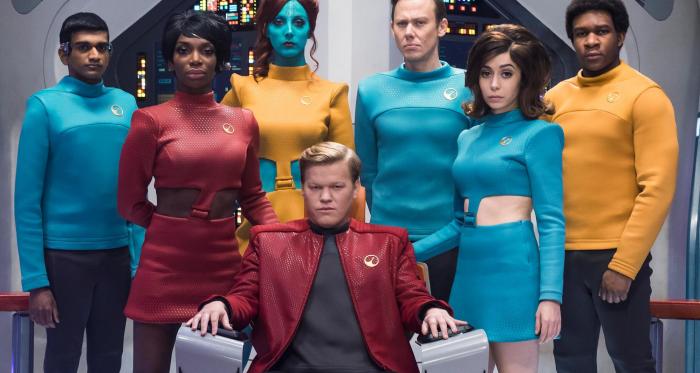 Will Bridges and Toby Haynes have both won an International Emmy Award for their work on 'U.S.S. Callister'. The episode was co-written by Will Bridges with Charlie Brooker, and was directed by Toby Haynes.
The first episode of Season 5 of the acclaimed sci-fi anthology series Black Mirror, 'U.S.S. Callister' is about a young woman who finds herself stuck within a Star Trek-esque computer game at the mercy of one of her colleagues. It stars Osy Ikhile as Nate Packer opposite Jesse Plemons and Michaela Coel.
Will Bridges won 'best writing for a limited series, movie or dramatic special', fending off competition from Patrick Melrose, American Vandal and Twin Peaks.
Will and Toby's work also won the Emmy Award for 'outstanding television movie'.
Congratulations!