Books | May 7, 2022
William Shaw's The Trawlerman and Anna Bailey's Tall Bones longlisted for Theakston Old Peculier Crime Novel of the Year 2022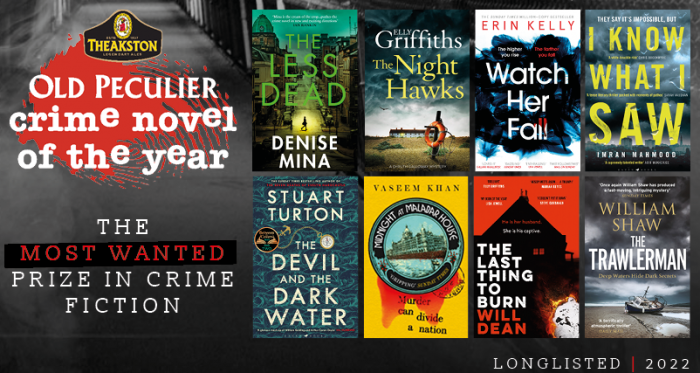 William Shaw's THE TRAWLERMAN and Anna Bailey's TALL BONES have both been longlisted for the Theakston Old Peculier Crime Novel 2022 Award, the most coveted award for crime fiction writing in the UK.
Pacey, intense and riddled with surprising twists, THE TRAWLERMAN shows that deceit can be found in the most unlikely places. The brooding waters of the Kent coastline offer an ominous backdrop for this lively page-turner of corruption, mental health and the complexities of human connection. Set in a claustrophobic and remote town in Colorado, TALL BONES is a shattering crime novel that explores a fractured community after the disappearance of a teenage girl.

The award, now in its eighteenth year, is presented by Harrogate International Festivals and recognises the best crime novels published in the UK and Ireland in paperback over the past year. This year's longlist takes readers from the decks of a haunted galleon to the claustrophobia of a psychiatric ward, from a small American town shaken by the disappearance of a young girl to the hedonism and danger of London's Georgian pleasure gardens.

The longlist was selected by an academy of crime writing authors, agents, editors, reviewers, members of the Theakston Old Peculier Crime Writing Festival Programming Committee, along with media partners the Express.

The public are now invited to vote for a shortlist of six titles at www.harrogatetheakstoncrimeaward.com. Voting closes on 26th May, with the shortlist announced and winner voting opening on 14th June. The winner will be revealed on the opening night of Theakston Old Peculier Crime Writing Festival, Thursday 21st July.