Theatre, Film and TV | Oct 11, 2018
Women on the Verge premieres on W Channel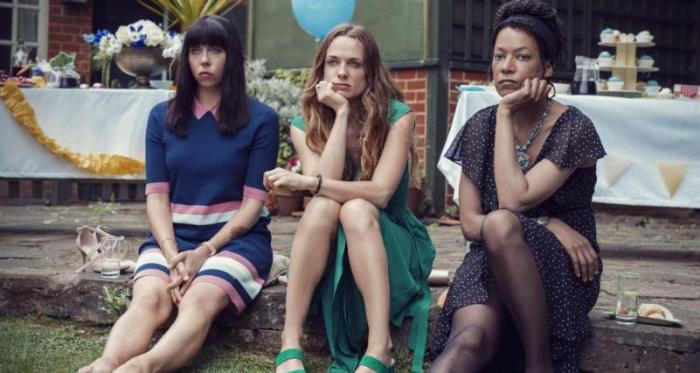 Women on the Verge, co-created (with Sharon Horgan) and written by Lorna Martin and directed by Annie Griffin, premieres Thursday October 11th on the W Channel.
Based on Lorna's best-selling memoir Woman on the Verge of a Nervous Breakdown, this six-parter follows the lives of three close friends navigating their thirties in Dublin. Sharon Horgan stars as the therapist.
Annie was behind Channel 4's smash hit show, The Book Group. She also wrote and directed Festival, which earned her the British Comedy Award for Best Comedy Film and the Best Debut Director Award at the British Independent Film Awards. Recent directing work includes Together, for Tiger Aspect and BBC 3 and Fresh Meat for Channel 4.

Women on the Verge is on the W Channel Thursday evenings at 10pm.
Reviews
'It's spritzy and filthy and honestly, deeply funny.' The Observer

'Spit-your-tea-across-the-living-room funny.' The Mirror
'Deftly directed by Annie Griffin.' Evening Standard