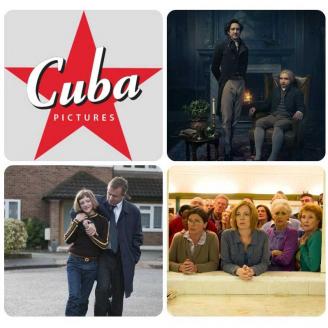 Cuba Pictures was set up in 2008 under CEO Nick Marston to produce the highest quality British scripted television series and films, for which it has won a string of awards.
With Dixie Linder as its Head of Film and Television, Cuba Pictures' television credits include BAFTA-winning Boy A for Channel 4, with The Weinstein Company, and James Graham's Coalition, winner of the 2016 RTS Programme Award for Best Single Drama, also for Channel 4.
In 2015 Cuba Pictures produced Jonathan Strange & Mr Norrell, the multi-million pound flagship drama for BBC One. Adapted from the bestselling Susanna Clarke novel by Peter Harness and directed by Toby Haynes, the show also aired on BBC America.
Past projects also include Broken, the directorial debut of Rufus Norris, adapted by Mark O'Rowe from Daniel Clay's novel and the adaptation of Alecky Blythe's play for the the National Theatre, London Road, starring Olivia Colman and Tom Hardy.
Projects for 2016 include The Ones Below is directed and written by David Farr, with Clémence Poésy, Stephen Campbell Moore, David Morrissey and Laura Birn starring. The film is due for release in the UK in spring 2016.
See more at www.cubapictures.co.uk