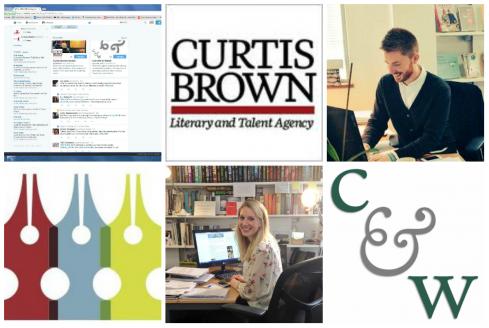 #PitchCB is Curtis Brown and Conville & Walsh's own monthly Twitter novel pitching party, hosted by Rebecca Ritchie and Richard Pike of Curtis Brown.
On each #PitchCB day, writers looking for an agent are invited to tweet a one-line pitch for their work, in 140 characters or less, using the hashtag #PitchCB. Our book agents will be online for each event to read each pitch and will be inviting successful authors to submit directly to them.
2016 #PitchCB schedule:
August 26th: Crime, thrillers & mystery
September 30th: Contemporary fiction
October 28th: Historical fiction
How to take part:
- Each #PitchCB event will run for 24 hours on the fourth Friday of every month.
- To take part, simply tweet your 140 character pitch for your book, including the hashtag #PitchCB.
- The events are open to all authors looking for agent representation. Fiction and non-fiction submissions, of any genre, are welcomed.
- Curtis Brown and Conville & Walsh agents will be logging on to read your pitches and will let you know if they would like to read more by 'liking' your tweet.
- Please tweet your pitch no more than once – the Curtis Brown and Conville & Walsh agents will be reading every pitch, so don't worry, yours won't be missed.
- If a Curtis Brown or Conville & Walsh agent 'likes' your tweet, please do then submit directly to that agent, following the submission instructions at www.curtisbrowncreative.co.uk/submissions or www.convilleandwalsh.com/index.php/literary/submissions.

Make sure to follow @CBGBooks and @CBCreative for updates on future #PitchCB events and for submission tips and blogs from the Curtis Brown and Conville & Walsh agents.