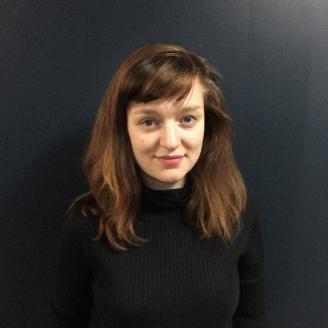 I'm an Associate Agent and joined Curtis Brown in 2017 to work with Stephanie Thwaites on her list of brilliant authors. I have a background in children's publishing and I'm currently building my own list, looking for YA and middle grade fantasy, sci-fi, graphic novels and non-fiction.
I read widely, but I have a particular love for fantasy and especially plots with ambitious world-building and immersive mythologies like Garth Nix's Abhorsen books and Sabaa Tahir's Ember in the Ashes. I love books set in 'our world' with a mythical strand running through them and fairytales that take us somewhere simultaneously familiar and cosy but also strange and eerie – recently I've loved The Evil Wizard Smallbone by Delia Sherman and Malamander by Thomas Taylor.
I also enjoy coming-of-age stories that explore growing up, particularly in graphic novel form – my favourite graphic novelists include Mariko Tamaki and Jillian Tamaki, Tilly Walden and Isabel Greenberg.
I read widely in adult fantasy and sci-fi and I love N. K. Jemisin's The Broken Earth trilogy, Naomi Novik's Spinning Silver and historical fantasy like Zen Cho's Sorcerer to the Crown and Natasha Pulley's The Watchmaker of Filligree Street. In sci-fi I like ambitious space-operas that explore the universe like Anne Leckie's Ancillary Justice and Becky Chambers' A Long Way to a Small Angry Planet.