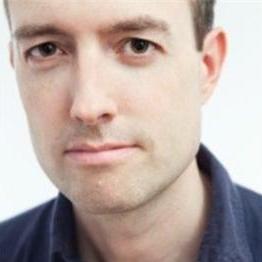 Adam


Haslett

American novelist and short story writer

Adam Haslett's first book,
You Are Not a Stranger Here
, was one of the most critically acclaimed and successful fiction debuts in years. It was a
New York Times
Bestseller, a Pulitzer Prize and National Book Award finalist, one of
Time Magazine
's five best books of the year, and was compared to Samuel Beckett and T.S. Eliot on the cover of the
New York Times Book Review
.
His story collection was followed by his first novel,
Union Atlantic
. Finished the week that Lehman Brothers collapsed, the novel was a prescient story of the culture of finance that led to the Great Recession, and the conflict between the values of capital and tradition. It was also a national bestseller, and the winner of a Lambda Literary Award.
The Washington Post
wrote, "Adam Haslett may be our F. Scott Fitzgerald…A profound, strikingly intelligent story."

His fiction and journalism have appeared in the Financial Times, Esquire, New York Magazine, The New Yorker, Prospect, The Nation, The Atlantic Monthly, and Best American Short Stories, among others. He is the recipient of a Guggenheim Fellowship, the Berlin Prize in fiction, and the PEN/Malamud Award for accomplishment in short fiction. He was educated at Swarthmore College, the Iowa Writers' Workshop, and Yale Law School, and lives in New York City.
Adam Haslett . . . may be our F. Scott Fitzgerald, an author capable of memorializing our crash in all its personal cost and lurid beauty. Hist first novel, Union Atlantic, is a strange, elegant story that illuminates the financial and moral calamity of the young 21st century. . . [A] profound, strikingly intelligent story about the cost of living in a world in which real values have been supplanted by a fiat currency of self-interest and empty promises.
Washington Post Book World
on Union Atlantic
This is the rare novel that is both urgently of its time and fully true to itself. Adam Haslett saw it all coming: our particular moment, our particular crisis. And because he was so far ahead of our leaders and our opinion-makers—because he's a true writer—he could take the time to fashion a book of exceptional maturity, completeness, compassion, comedy, and suspense.
Jonathan Franzen
on Union Atlantic
With skill and subtlety… Imagine Me Gone sweeps the reader into its characters' worlds and makes us reflect on our own lives. It might be the best American novel about a middle-class family since Jonathan Franzen's The Corrections.
Max Lui
The Independent on Imagine Me Gone
This is a book that tenderly and luminously deals with mental illness and with the life of the mind. (...) This is a hypnotic and haunting novel.
Publishers Weekly (starred review)
on Imagine Me Gone