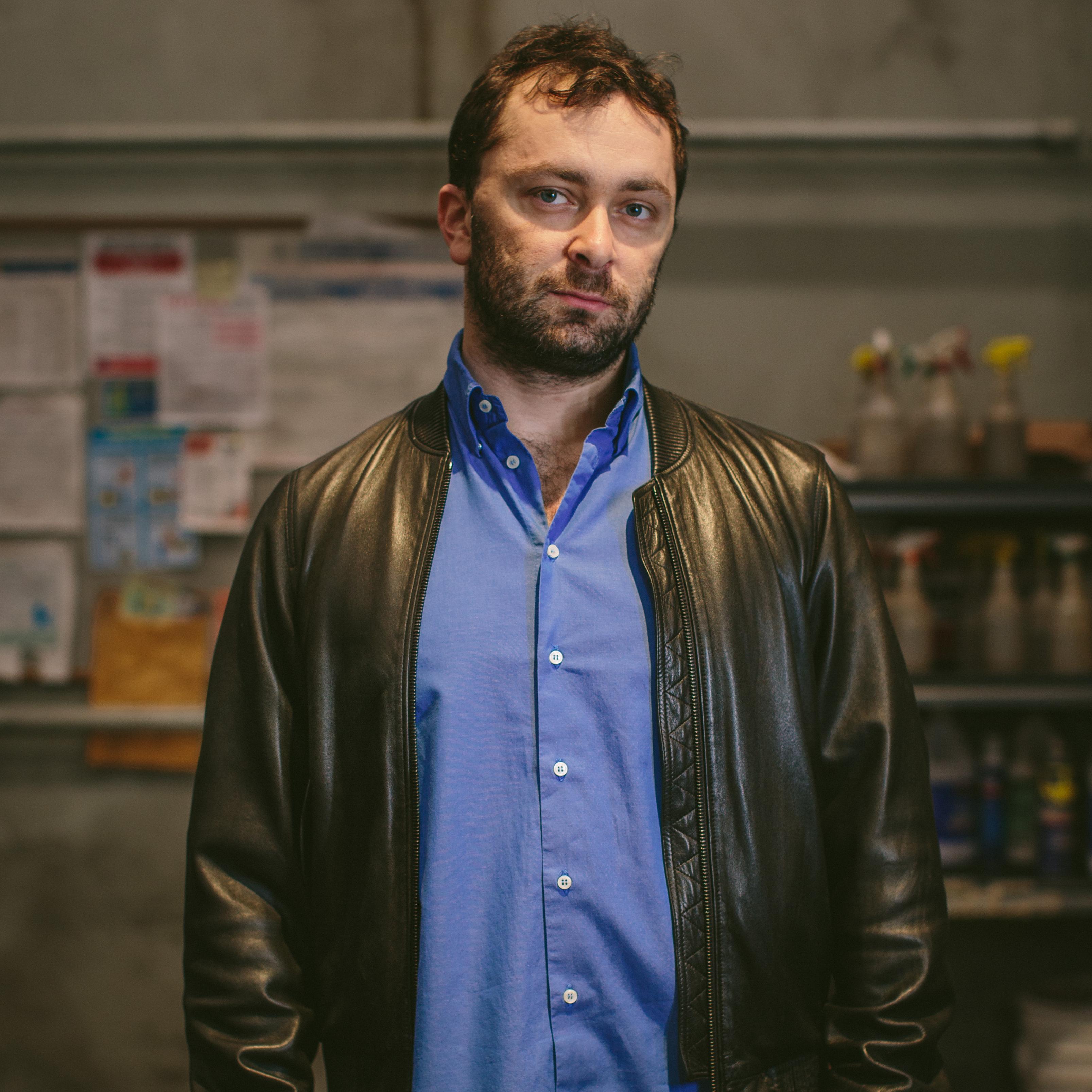 Alexander


Zeldin

Writer and director for theatre and film.



Alexander Zeldin is a writer and director for theatre and film.
Alexander made work in Russia, South Korea and the Middle East as well as at the Naples Festival, before, between 2011-2014, developing a number of his own works as a teacher at East 15 Acting School. At this time, he also worked as an assistant director to Peter Brook and Marie-Helene Estienne.
His critically acclaimed play, Beyond Caring, which told the story of several temporary workers meeting on a night shift in a meat factory, had its World Premiere at the Yard Theatre in Hackney in 2014, before transferring to the Temporary Theatre at the National Theatre in 2015.
In 2015 Alexander was the recipient of the Quercus Trust Award and was appointed as Associate Director at Birmingham Repertory Theatre. Beyond Caring toured the UK and a new US production, re-developed for the US by Alexander and produced by Lookingglass Theater in conjunction with David Schwimmer's company Dark Harbour Stories, opened in Chicago in April 2017.
Alexander's most recent play LOVE opened at the National Theatre in December 2016, before transferring to Birmingham Rep. A European tour took place in 2018 and LOVE has also been made into a film by the BBC and Cuba Pictures. In 2017, he was named Artist in Residence at the National Theatre and in 2018, was the winner of the Arts Foundation twenty-fifth anniversary Fellowship for Literature.
His most recent play, Faith Hope and Charity opened to widespread acclaim at the National Theatre in 2019, where he is now an Associate Director. From 2020, he is an Associate Artist of the Odéon Théâtre de L'Europe in Paris.
This is the National's play of the year - and then some.
Fiona Mountford
Evening Standard on Love
this desolate, quietly intense devised drama gets under your skin and into your bones... unforgettable
Sam Marlowe
The Times on Beyond Caring
Gripping, amusing, uncomfortable, desperately moving. Zeldin shows us friction…but also kindness and dignity and lots of love without turning sugary
Dominic Maxwell
The Times on Love
Theatre
Writer & Director
Drama exploring the impact of being placed in temporary accommodation on three families opening December 2016

National Theatre & Birmingham Repertory Theatre
Starring
Hayley Carmichael
Janet Etuk
Victoria Mosley
Sean O'Callaghan
Luke Clarke
Drama exploring the effects of zero hour contracts

Yard Theatre & National Theatre
In Georgian and English language

British Council, Rustaveli National Theatre Georgia, National Theatre Studio
Work in progress based on the film by Lars Von Triers

Based on the story Moderato Cantabile by Marguerite Duras

Etha Theatre, Université Jules Verne de Picardie & Edinburgh Festival
Director
Writer
Bernard-Marie Koltès
Starring
Joseph Arkley
Paul Hamilton
Osi Okerafor
Rebecca Smith-Williams
Revival of Bernard-Marie Koltès' play exploring racism, fear and envy

Macbeth
Best Adaptation: Korean Critics Choice
Writer
William Shakespeare
New adaptation of the classic Shakespeare play, performed in Korea

Miryang International Performing Arts Festival
Writer
William Shakespeare
Italian production of the classic play by Shakespeare

Writer
Aleksandr Ostrovsky
Mariinsky Theatre, St Petersburg
Writer
Calderon de La Barca
Starring
Finbar Williams
Rebecca Elliot
Victoria Bolt
Alex Gregor
Hussein Omar
Play about the martyrdom of Prince Ferdinand of Portugal

El Genina National Theatre, Cairo & Arcola Theatre London
Assistant Director
Starring
Dima Bawab
Lei Xu
Adrian Strooper
William Nadylam
Abdou Ouologuem
Free adaptation by Peter Brook from Wolfgang Amadeus Mozart

Théâtre des Bouffes du Nord A Magic Flute
Film
Writer & Director
Producer
Caroline Lawrence
Starring
Anna Calder-Marshall
Nick Holder
Feature film adaptation of Alex's play by the same name.