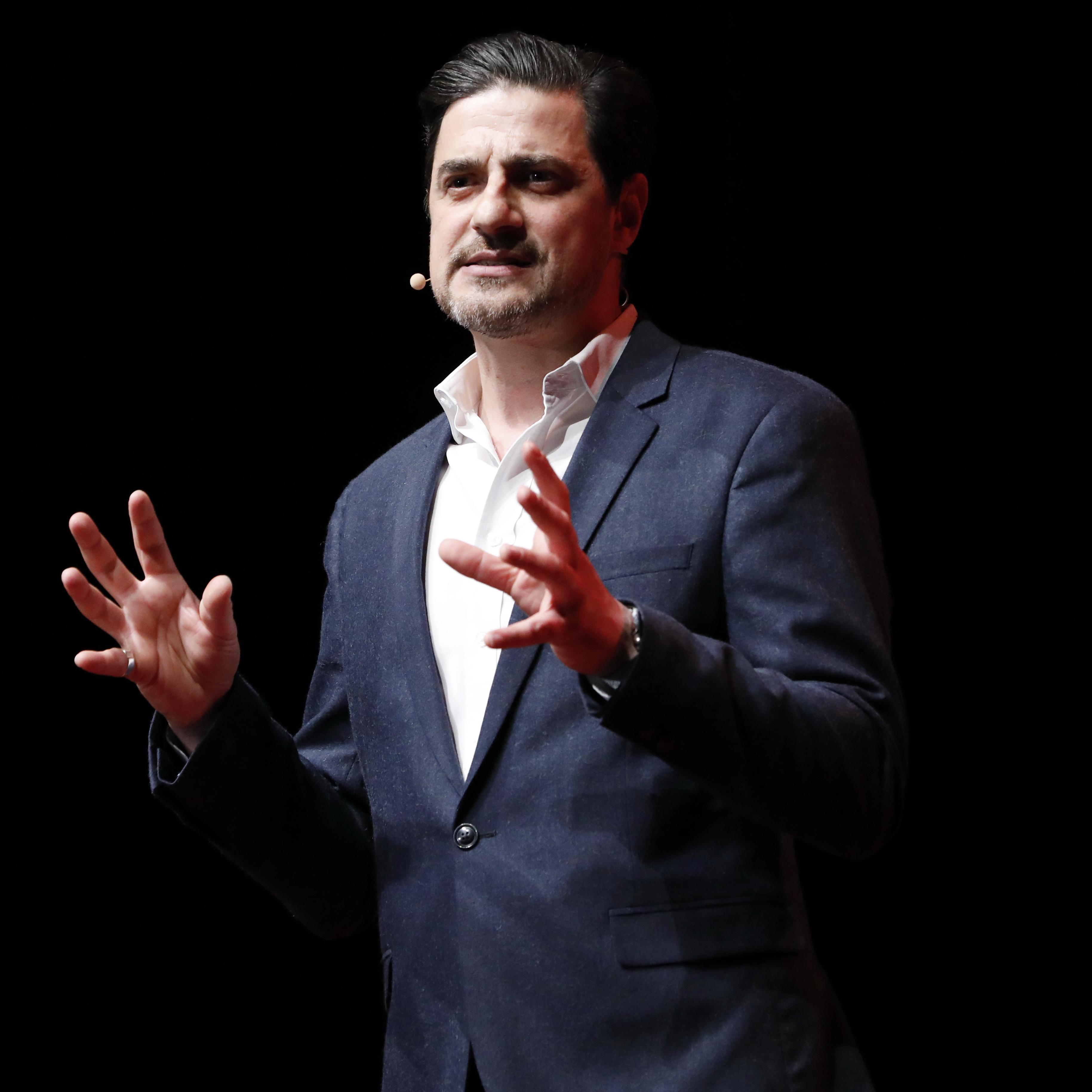 Alexis Conran was introduced to the world of scams, frauds and magic at a young age. His extensive knowledge of hustling, pickpockets and con artists led to him being made an adviser for the series Hustle for the BBC. Following this, Alexis was asked to star in the flagship series, The Real Hustle.

Born in Paris and raised in Greece, he went on to study at LAMDA, whilst also returning to the art of magic along with his training. He re-acquainted himself with the pack of cards and began working as a professional magician specialising in card cheating; performing at exotic, celebrity-fuelled private parties worldwide.

Alexis's hard-hitting and deeply personal documentary, Gambling Addiction and Me: The Real Hustler broadcast to critical acclaim on BBC3. His series The Mind Control Freaks, which explored the inner workings and psychology of the human mind, aired on Discovery Channel across 224 countries to huge international acclaim. Alexis was joined by poker player Liv Boeree, hypnotist Lewis Le Val and sleight-of-hand pro Pete Wardell, as they use psychological tricks and mind manipulation on the public to get them to do unexpected and extraordinary things.

In 2015 Alexis presented Man Versus Expert, a six part series for The Discovery Channel with Magnum Media LTD, and Secrets of the Scammers a new three-part series hosted by Alexis for Channel 5. The first episode reached 1.3 million viewers and became the best watched programme in the slot for Channel 5. Alexis has also been the consumer champion for This Morning (ITV), and is a regular panel member and stand in host for The Wright Stuff (Channel 5).

Alongside Alexis' television work he has become a popular key note speaker using his knowledge on security and the psychology of con-men to entertain and educate at various public speaking events. Alexis has also worked as an advocate of the Scam Busters campaign for the Office of Fair Trading.

Following being crowned Celebrity MasterChef Champion 2016, 2017 saw Alexis launch a new series for Dave with Marcus Brigstocke called The Joy of Techs.

In 2021 Alexis' Channel 5 show Budget Hotels: Are They a Con?, explored the best and worst places to stay in the UK, as well as revealing which online reviews to trust. Followed by, The Secrets of Your Takeaway, where Alexis explored the world of fast food, investigating how takeaway shops keep us coming back for more and what we can do to get more for our money.

In 2022 Alexis' presented Should I buy An Electric Car? For channel 5 as Britain gears up to make the switch to electric. The second series of Secrets of the Fast-Food Giant's aired on Channel 5. Where Alexis examines the history of the largest, most successful fast-food corporations and tries to recreate the most popular take-aways at home.

He continues to regularly host weekend shows on Times Radio and present news segments in Shop Smart, Save Money for Channel 5.

Sorry, why is Kyrgios allowed all the effing and blinding and treating everyone on the court with disrespect? #Wimbeldon2022
Follow @alexisconran