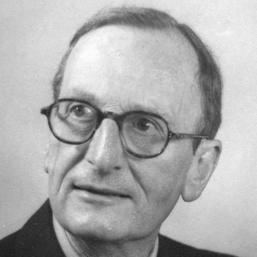 Alfred


Duggan

Novelist and non-fiction writer

1903–1964



'There have been few historical imaginations better informed or more gifted than Alfred Duggan's.' (The New Criterion)
Historian, archaeologist and novelist Alfred Duggan wrote historical fiction and non-fiction about a wide range of subjects, in places and times as diverse as Julius Caesar's Rome and the Medieval Europe of Thomas Becket.
Although he was born in Argentina, Duggan grew up in England, and was educated at Eton and Balliol College, Oxford. After Oxford, he travelled extensively through Greece and Turkey, visiting almost all the sites later mentioned in his books. In 1935 helped excavate Constantine's palace in Istanbul.
Duggan came to writing fiction quite late in his life: his first novel about the First Crusade, Knight in Armour, was published in 1950, after which he published at least a book every year until his death in 1964. His fictional works were bestselling page-turners, but thoroughly grounded in meticulous research informed by Duggan's experience as an archaeologist and historian.
Duggan has been favourably compared to Bernard Cornwell as well as being praised in his own right as 'an extremely gifted writer who can move into an unknown period and give it life and immediacy.' (New York Times).