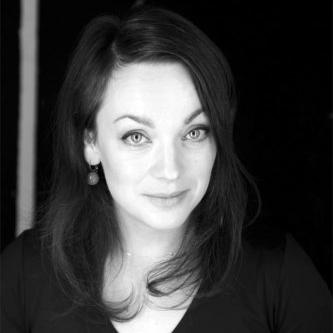 Anca is lead director on new Netflix orginal series We are the Wave, which will be released in November 2019. For the HBO original series Hackerville, she received the prestigious Grimme award. Anca's second feature film Happiness Sucks, was recently released on Amazon Prime.
Anca's documentaries One Day Today Will be Once (2009) and The Secret of Deva, have had international releases and travelled to festivals worldwide.
Her graduation film Silent River (Apple Tac) had its premiere in the international competition of the Berlinale Shorts 2011 and was invited to 300 international festivals since then, winning more then 80 awards.
Anca directed a block of episodes of Hanna S3 for Amazon Prime in 2021.
Television
Director
Amazon Studios
for
Amazon Prime
Netflix original series – released November 2019

Ratpack Film for Netflix
for
Netflix
Mobrafilm for HBO Europe and TNT Germany
Film
Writer & Director & Editor
Writer & Director
Part of a compilation of
nine short films about Europe, cinema release in May 2019

Opening film Hof International Filmfestival 2018

Starring
Alexandru Margineanu
Razvan Enciu
Ovidiu Schumacher
Best First Feature, Best Ensemble Cast, Best DOP, Audience
Award at Seefest Los Angeles 2017


Best Narrative Feature Film CINEQUEST 2017 San José


Art Cinema Award by the CICAE


Best Music Award, Special Mention of the ONE-FUTURE-AWARD

Filmallee, Strada Film, Mirage Film Studio
Starring
Toma Cuzin
Andi Vasluianu
Patricia Moga
Winner of over 80 awards in China, Canada, Morocco, France, Poland, Germany, Thailand, Ireland, Peru, Spain, Romania, Italy, Croatia, Portugal, Italy, Russia and Finland


Filmallee and Strada Film
Best short documentary, Syracuse Film Festival, New York

Nominated for the Best German Shortfilm, Kurzfilmtage Oberhausen
2010

Starring
Salma Bdier
Hochschule für Fernsehen und Film München (HFF)
Starring
Dana Banc
Raluca Haidu
Malina Savoie
Best Emerging German Film 2007, Potsdam, Germany

Grand Prix of the Jury, Cronograf Moldawia 2008

Audience Award 2008, Trieste, Italy

Special Mention, Planete Doc Review Warschau 2008