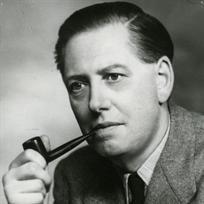 Andrew


Garve

Novelist and Journalist

1908 - 2001



Paul Winterton was a journalist and crime novelist who used various pseudonyms throughout his career – Roger Bax, Paul Somers, and, most notably, Andrew Garve.
He spent several years as a reporter (for The Economist and The News Chronicle), stood for the Labour Party and was a foreign correspondent for the BBC in Moscow between 1942 and 1945. After the war, Winterton turned to writing crime and mystery fiction full-time. He was a founder-member of the Crime Writers' Association in 1953 and, with Elizabeth Ferrars, its first joint secretary.
His first book, A Student in Russia, was published in 1931 and his first crime novel, Death Beneath Jerusalem, in 1938. Throughout his career, he published over 40 books. His best-known books include Murder in Moscow (1951) and A Hero for Leanda (1959).