Dawn of the Bunny Suicides
From the author of the cult bestsellers The Book of Bunny Suicides and Return of the Bunny Suicides comes another unmissable collection of rabbit-related self destruction...

The bunnies are back - and there's only one thing on their minds. In this new collection, follow the continuing adventures of the fluffy little rabbits who just don't want to live any more...
Rights
Melissa Pimentel manages the translation rights for Dawn of the Bunny Suicides
Media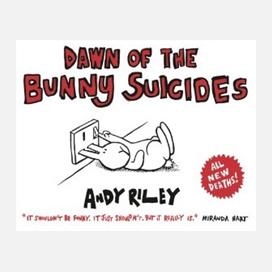 Reviews
Sick, sick, sick, sick, sick, sick - and hilarious. There's still so many ways for a rabbit to go.
Charlie Higson
It shouldn't be funny. It just shouldn't. But it really is.
Miranda Hart