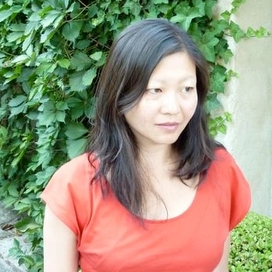 Ann Mah's articles have appeared in Conde Nast Traveler, the International Herald Tribune, South China Morning Post, Washingtonian magazine and other publications. She lived in Beijing for four years, where she was the dining editor for That's Beijing, a monthly English-language magazine.

Born in Orange County, California, Ann began her career in book publishing after graduating from UCLA. In 2005, she was awarded a James Beard Foundation culinary scholarship to study in Bologna, Italy. She currently lives in Paris.
Suspenseful, rich in detail about French food, culture, history and of course wine, the real power of The Lost Vintage lies in its thoughtful and humane rendering of difficult but important truths.
Therese Anne Fowler, New York Times bestselling author of Z: a novel of Zelda Fitzgerald
on The Lost Vintage
Ann Mah's The Lost Vintage is as rich and complex as a fine French Burgundy — the perfect read for mystery lovers, history buffs, wine drinkers, Francophiles, and anyone interested in visiting the French wine country from a comfortable chair at home. Charmant!
Meg Waite Clayton, bestselling author of The Wednesday Sisters and The Race for Paris
on The Lost Vintage
What is it that can give home such power over us, even after we leave? Is it our memories, the people we leave behind, or the history that preceded us? Ann Mah explores these questions with great insight and an intriguing story of one woman and her connection to the the wine-growing region of Burgundy, France. Settle down with a glass of your favorite wine and allow yourself to be swept away in this beautiful tale of love, loss, courage and self-discovery.
Shilpi Somaya Gowda, bestselling author of The Golden Son
on The Lost Vintage