Shortlisted for the Orange Prize for Fiction

book
| Fiction
| Jun 2011
US & Canada →
HarperCollins
(Ed. Jonathan Burnham )
UK & Comm →
Bloomsbury Publishing
(Ed. Alexandra Pringle)
State of Wonder debuted on the New York Times hardcover bestseller list at number three and the combined print and e-book list at number four. It is also a New York Times Editor's Choice.

There were people on the banks of the river. Among the tangled waterways and giant anacondas of the Brazilian Rio Negro, an enigmatic scientist is developing a drug that could alter the lives of women for ever.

Dr Annick Swenson's work is shrouded in mystery; she refuses to report on her progress, especially to her investors, whose patience is fast running out. Anders Eckman, a mild-mannered lab researcher, is sent to investigate. A curt letter reporting his untimely death is all that returns. Now Marina Singh, Anders' colleague and once a student of the mighty Dr Swenson, is their last hope.

Compelled by the pleas of Anders's wife, who refuses to accept that her husband is not coming home, Marina leaves the snowy plains of Minnesota and retraces her friend's perilous steps into the heart of the South American darkness, determined to track down Dr. Swenson and uncover the jealously guarded secrets among the remotest tribes of the rainforest.

What Marina does not yet know is that, in this ancient corner of the jungle, where the muddy waters and susurrating grasses hide countless unknown perils and temptations, she will face challenges beyond her wildest imagination, and will be forced to make impossible decisions with consequences more wide-ranging than she could ever foresee.

"Ms. Patchett['s prose is] crystalline and exquisite." The New York Times
Rights
Audio Rights
Available
The audio rights are handled by Alice Lutyens.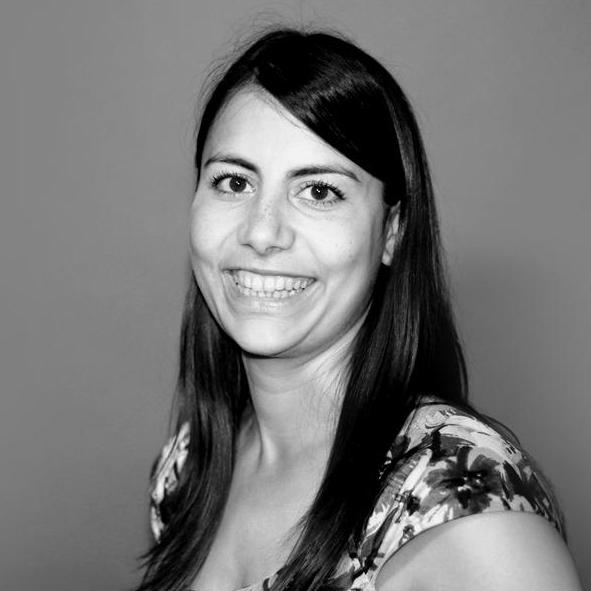 Sophie Baker manages the translation rights for State of Wonder
Translation Rights Sold
Chinese Complex
Taiwan
Yuan-Liou Publishing Co.
Chinese Simple
World
China South Booky Culture Media Co. Ltd
Czech
World
Nakladatelstvi JOTA
Danish
World
People's Press
Dutch
World
Uitgeverij De Bezige Bij
French
World
Editions Actes Sud
German
World
Berlin Verlag
Greek
World
Metaichmio Publishing
Hebrew
World
Kinneret Zmora Bitan
Italian
World
Ponte Alle Grazie SpA
Japanese
World
Hayakawa Publishing Inc
Korean
World
Moonhakdongne
Lithuanian
World
Baltos Lankos
Norwegian
World
Juritzen Forlag
Polish
World
Wydawniczy Znak
Portuguese
Portugal
Civilizacao Editora
Portuguese
Brazil
Editora Intrinseca
Spanish
World
Ático de los Libros
Media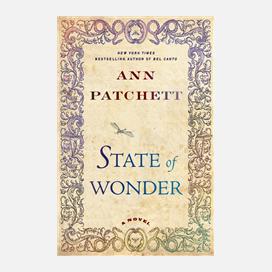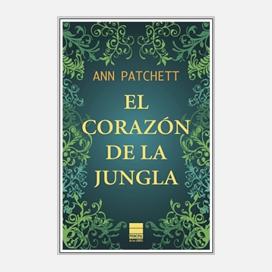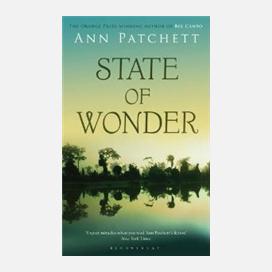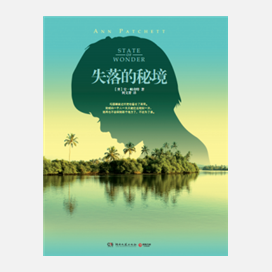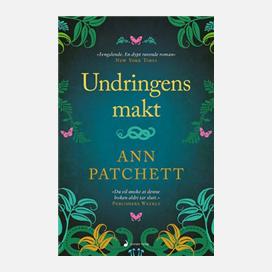 Reviews
Ms. Patchett['s prose is] crystalline and exquisite.
Janet Maslin
The New York Times
By far the best novel I read this year — and the one I would have chosen for the Pulitzer Prize — is Ann Patchett's State of Wonder.
Laila Lalami
The Great Pulitzer Do-Over, New York Times
Full Review
In fluid and remarkably atmospheric prose, Patchett captures not only the sights and sounds of the chaotic jungle environment but also the struggle and sacrifice of dedicated scientists.
Joanne Wilkinson
Booklist
Full Review
Thrilling, disturbing and moving in equal measures—even better than Patchett's breakthrough Bel Canto.
Kirkus (starred review)
Full Review
Patchett exhibits an extraordinary ability to bring the horrors and the wonders of the Amazon jungle to life, and her singular characters are wonderfully drawn. [A]ll will find this story powerful and captivating.
Library Journal
Full Review
Patchett's fluid prose dissolves in the suspense of this out-there adventure, a juggernaut of a trip to the crossroads of science, ethics, and commerce that readers will hate to see end.
Publishers Weekly (starred review)
Full Review
[State of Wonder] is written with a wry grace and irony that reminded me a bit of The Poisonwood Bible (another favourite). I liked Patchett's Bel Canto – but I loved this.
Joanna Trollope
The Telegraph: What I'll be Reading This Summer
Full Review
There is a stillness and beauty to Ann Patchett's writing that takes the breath away...Patchett's mastery of language is matched only be her narrative abilities...Just read it, and be happy that such a writer as Patchett exists.
Sarah Vine
Saturday Review, The Times
One of Patchett's great skills is in capturing the moment-by-moment psychology of her characters - the brains subtle mental and emotional shifts... State of Wonder is ultimately concerned with transformation and the dedication of the main characters to humanity rather than science - the magical, upllifting stuff that Ann Patchett fans have come to know and love.
Susan Elderkin
Financial Times
Patchett's latest novel really is something special and worth considering for all the literary prizes, festivals and reading groups this year...it pulls you on with a powerful undertow of profound questions, compelling characters and startling revelations.
Helen Brown
The Daily Telelgraph
Up the Amazon, Off the Grid

State of Wonder is a high-stakes adventure set in the Brazilian Amazon [...] takes the theme of isolation to the extreme.
Alexandra Alter
The Wall Street Journal
Full Review
If you're looking for an escape that doesn't abandon literary elegance, this is it.
Rachel Syme
NPR Books Preview: Spotting Summer's High Fliers
Full Review