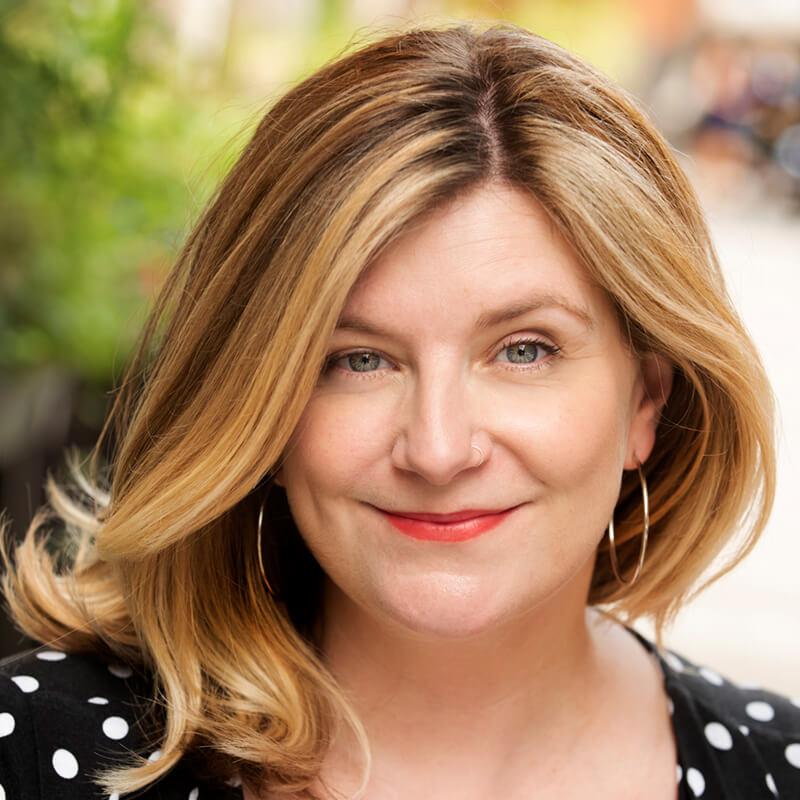 Anna


Jordan

Anna is a writer for theatre, film and TV, a theatre director and acting coach.

Anna's TV credits include Succession (Season 1, HBO), Killing Eve (Season 3, Sid Gentle) and currently Becoming Elizabeth (The Forge / Starz).
Theatre credits includes We Anchor In Hope (Bunker Theatre), Pop Music (Paines Plough / Birmingham Rep – National Tour), Mother Courage and Her Children (Royal Exchange / Headlong), The Unreturning (Frantic Assembly – National Tour and Theatre Royal Stratford). Anna won the Bruntwood Prize in 2013 for her play YEN, which has had productions at The Royal Exchange, Royal Court Theatre and MCC New York as well as several international productions. It was also shortlisted for the Susan Smith Blackburn Prize.

Other theatre writing includes A Serious Case of the Fuckits (Central School of Speech and Drama), Chicken Shop (Park Theatre) and Freak (Theatre503 / Assembly Studios).
Anna is currently writing for The Royal Court, The National Theatre, Two Brothers Pictures and RAW TV. Other projects include One Day with Drama Republic and Anonymous with MRC.
Anna directed Jonathan Harvey's play Tomorrow I'll Be Happy at The National Theatre Shed as part of National Theatre Connections. Other directing experience includes Freak (Theatre503 / Assembly Studios), 3 Winters, Touched and The Crucible (Italia Conti BA Hons), Earthquakes in London (Arts Educational BA Hons), Crystal Springs (Eureka Theatre, San Francisco), Only Human (Theatre503) Vote of No Confidence (Theatre503). She originally trained as an actor at LAMDA, and she has taught both acting and playwriting at a variety of places including The Royal Exchange, The Royal Court, RADA, LAMDA, Central, Arts Ed and Italia Conti. She runs her own training company for actors and writers: Without a Paddle Theatre.
Theatre
Writer
All over London public houses become private flats. Tomorrow The Anchor closes for good. It's the end of an era, but Kenny and the gang are going out with a bang.




Royal Court as part of Beyond The Court
G and Kayla's lives are a mess but tonight they're determined to Have It Large. As their veins course with adrenaline and cheap prosecco we follow them on an epic journey through thirty years of Pop.

Paines Plough / Birmingham Rep - National Tour
Starring
Julie Hesmondhalgh
A new adaptation of Bertolt Brecht's classic play.



Royal Exchange / Headlong
A British northern coastal town. Three young men are coming home from war. Their stories, set at different times over the last 100 years are woven together.

Theatre Royal Stratford / Frantic Assembly - National Tour
YEN
Winner: Bruntwood Prize for Playwriting 2013
Starring
Alex Austin
Sian Breckin
Jake Davies
Annes Elwy
Play about two teenage boys living alone whose world is changed when Jenny enters their lives
Royal Exchange Theatre & Royal Court
Chicken Shop
Longlisted: Bruntwood Prize for Playwriting 2011
Starring
Angela Bull
John Last
Millie Reeves
Lucy Roslyn
Play about a teenage boy and his relationship with a trafficked prostitute
Soho Theatre & Park Theatre
Producer
Without a Paddle Theatre
Starring
Helen Carter
Aidan Clooke
Play about two strangers who meet at the top of a tower block in East London
Producer
Without a Paddle Theatre
Double bill production of We Will Be Gone and Just For Fun – Totally Random
Director
Sophie Lifschutz
Starring
Joseph Carswell
Evelyn Hoskins
Freya Parker
Work commissioned by primary school students based on the answers to the question "What does freedom mean to you?" Part of The Commissioners
Writer & Director
Producer
Polly Ingham Productions
Starring
Lia Burge
April Hughes
Provocative drama exploring the female sexuality of thirty year old Georgie and fifteen year old Leah
Edinburgh Festival & Theatre 503
Drama focused on six fictional eyewitnesses to the terrorist murder in Woolwich
Producer
Without a Paddle Theatre
Starring
Benjamin Francis
Matthew Bloxham
Alison King
Chrissy Gallon
Rupert Young
Collection of short plays
Starring
Chris Leask
Stephen Leask
Producer
Without a Paddle Theatre
Series of three short plays
Marianne
Longlisted: Bruntwood Prize for Playwriting 2011
Producer
Without a Paddle Theatre
Play about four people whose lives have been entirely changed by one event
Wimbledon Studio Theatre & Trafalgar Studios
Producer
Without a Paddle Theatre
Starring
Matthew Gammie
Natasha Campbell
Chris Urch
Play inspired by stories and anecdotes on Facebook
Closer to God
Winner: Best Play Award & Audience Award for Best Play, Off Cut Festival
Producer
Without a Paddle Theatre
Starring
Peter Gordon
Ursula Early
Short play about a seventeen year old single mother who lives next door to an eighty year old man at the top of a tower block
Starring
Nathan Ives-Moiba
Simon Manyonda
Ursula Early
Harry Melling
Chris Leask
Account of the last night of a street gang
Director
Starring
Marissa Keltie
Siobhan Fitzgerald
Susan Shay
Amy Prosser
Sally Clawson
World premiere of a cautionary cyber tale
Eureka Theatre San Francisco
Part of National Theatre Connections
Producer
Without a Paddle Theatre
Starring
Alex Papadakis
Josh McCord
Katie West
Lynn Howes
Sohm Kapila
Drama about three siblings who take the law into their own hands after their brother dies in Iraq
Producer
Without a Paddle Theatre
Starring
Sophie Cosson
Jack Donnelly
Pearl Mackie
Euan MacNaughton
Play about a teenage stripper who makes an unexpected connection with an older man
Drama school production of Sarah Kane's dark drama
Writer
Timberlake Wertenbaker
Play about children in a school in Wootton Bassett
Television
Writer
Creator
Phoebe Waller-Bridge
Starring
Sandra Oh
Jodie Comer
Sid Gentle Films
for
BBC1,
BBC America
Gary Sanchez Productions
for
HBO
Treatment for an original TV drama series
Little Brother Productions
In development
Film
Writer
Starring
Raphael Acloque
Laura Schofield
Joseph Prowen
Tom York
Short film about a group of siblings who reunite each year to mark a tragic anniversary