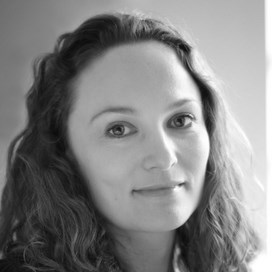 Anna


Waterhouse

Producer for film and theatre and writer for film
Anna Waterhouse received an MA in English Literature from Queens' College, Cambridge University. She ran her own company, Out of the Blue Productions, under which banner she produced numerous plays in the West End. Anna now writes screenplays and produces with her partner Joe Shrapnel.Together they recently set up their production company Double Vision Entertainment, Ltd.
Anna and Joe adapted Rhidian Brook's The Aftermath for Fox Searchlight and Scott Free, directed by James Kent and starring Keira Knightley, Alexander Skarsgard and Jason Clarke. They wrote Race (Focus Features) directed by Stephen Hopkins and starring Jason Sudeikis, Jeremy Irons, William Hurt, Carice Van Houten and Stephan James as Jesse Owens. They also wrote Frankie and Alice directed by Geoffrey Sax and starring Halle Berry (Golden Globe nomination -- Best Actress) and Stellan Skarsgard. Joe Shrapnel adapted Elmore Leonard's The Tonto Woman as a short film directed by Daniel Barber (Academy Award nomination -- Best Live Action Short).

Films in development include the sequel to Edge of Tomorrow for Warner Bros and producer Erwin Stoff with Doug Liman attached to direct and Tom Cruise and Emily Blunt to star; The Gray Man for Columbia Pictures and producer Joe Roth with Christopher McQuarrie attached to direct and Charlize Theron to star; an adaptation of Mona Golabek's The Children of Willesden Lane for producer Bob Shapiro and BBC Films; Circle of Treason for producer Barry Josephson and Focus Features (the screenplay was included on the 2015 Blacklist); Monk for BBC Films and producer Alison Owen; Gucci for Scott Free; and The Roots of Heaven for Scott Free/Twentieth Century Fox. They are also adapting and executive producing Heather Ann Thompson's Blood in the Water about the Attica prison uprising, in development with producer Amy Pascal and TriStar Pictures. Rebecca, a film adaptation of Daphne Du Maurier's novel, with direction by Ben Wheatley and Working Title producing, was released on Netflix in 2020.


They are members of the WGAw and are represented by CAA, Grandview, Marks Law Group and Curtis Brown in UK.
Film
Writer
Producer
Kate Garwood & Jean-Charles Levy
Thriller about an FBI agent who becomes involved in the civil rights movement in the USA in the 1960s co-written with Joe Shrapnel
Coming to Venice film festival, Toronto film festival, Deauville film festival, San Sebastián film festival

Starring
Brie Larson
Re-write, co-written with Joe Shrapnel

Adaptation of the book by Heather Ann Thompson's about the Attica prison uprising, co-written with Joe Shrapnel.

Sequel to the science fiction action film

Director
Christopher McQuarrie
Starring
Charlize Theron
Rewrite of the adaptation of Mark Greaney's novel

Based on the true story of Lisa Jura, a brilliant young pianist, who escaped Nazi Germany on the Kindertransport, co-written with Joe Shrapnel

Starring
Jeremy Irons
Stephan James
Jason Sudeikis
Feature film about Jesse Owens, co-written with
Joe Shrapnel
Feature adaptation of Rhidian Brook's novel co-written with Joe Shrapnel
Drama based on the life of Thelonius Monk co-written with Joe Shrapnel
Based on the book about the CIA traitor, Aldriche Ames. Co-written with Joe Shrapnel
Feature rewrite about the evacuation of Dunkirk, co-written with Joe Shrapnel
The true story of the Gucci family co-written with Joe Shrapnel
Co-written with Joe Shrapnel based on the novel by Romain Gary
Twentieth Century Fox
In development
Gangster film set in 1960's swinging London. Co-written with Joe Shrapnel
Starring
Halle Berry
Matt Frewer
Phylicia Rashad
Stellan Skarsgard
Co-written with
Joe Shrapnel
; film charting the true story of Frankie Murdoch who suffered from multiple personality disorder
Plural-Jempsa Productions
In development
Producer
Lonesome Jim
Nominated Grand Jury Prize Sundance Film Festival
Starring
Casey Affleck
Kevin Corrigan
Mark Boone Junior
Mary Kay Place
Drama about a young man moving back home after failing to make it on his own
Television
Writer & Creator
Series co-written with Joe Shrapnel based on the John Madden character created by Rennie Airth
Mainstreet Pictures
for
BBC
In development
Theatre
Producer
Starring
Matthew Fox
Olivia Williams
World premiere of Neil LaBute's new play
Writer
Shelagh Stephenson
Starring
Linda Bassett
Lizzy McInerny
Gina McKee
Tim Piggott-Smith
Play about a family living under the tyrannous control of Billy, who abuses his wife and daughters
Director
Laurence Boswell
Starring
Hayden Christensen
Jake Gyllenhaal
Anna Paquin
Play about three New York rich kids who value sex, drugs and rock 'n' roll more than life itself
Starring
Aaron Eckhart
Julia Stiles
Play exploring sexual politics through the power struggle between a middle-aged professor and a female student who accuses him of sexual harassment
Starring
Joshua Jackson
Patrick Stewart
Play exploring theatrical theory, rleationships and roles as a young actor spends time with an established actor
Starring
Saffron Burrows
Lesley Manville
Sara Powell
David Schwimmer
A serial commitment-phobe is about to get married but before he does he visits four ex-girlfriends
Starring
Joe Duttine
Martin Henderson
Larry Lamb
Juliette Lewis
Play about a woman struggling to break free from her abusive partner
Starring
Kris Marshall
Joanna Page
Ella Smith
Robert Webb
Play examining prejudice about size
Trafalgar Studio 1 & Comedy Theatre