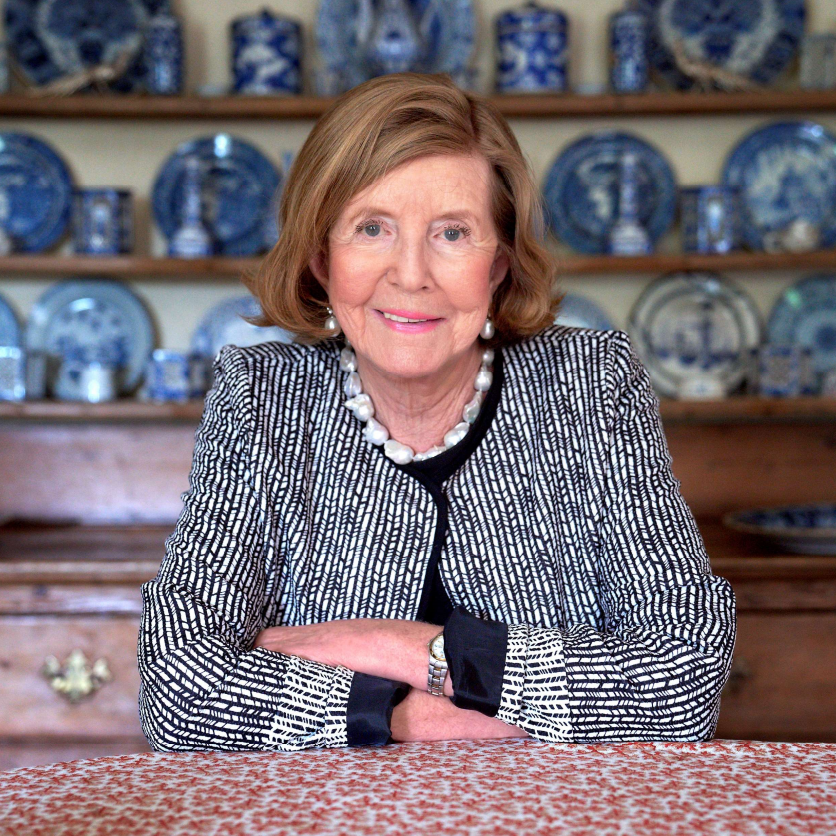 Lady Glenconner was born Lady Anne Coke in 1932, the eldest daughter of the 5th Earl of Leicester, and grew up in their ancestral estate at Holkham Hall in Norfolk. A Maid of Honour at the Queen's Coronation, she married Lord Glenconner in 1956. They had 5 children together of whom 3 survive. In 1958 she and her husband began to transform the island of Mustique into a paradise for the rich and famous. They granted a plot of land to Princess Margaret who built her favourite home there. She was appointed Lady in Waiting to Princess Margaret in 1973 and kept this role – accompanying her on many state occasions and foreign tours – until her death in 2002. Lord Glenconner died in 2010, leaving everything in his will to his former employee. She now lives in a farmhouse near Kings Lynn in Norfolk.

Lady Glenconner's memoir, Lady in Waiting: My Extraordinary Life in the Shadow of the Crown, was published in 2019 and was an immediate Sunday Times bestseller. Her first novel Murder on Mustique was published in 2020.

Lady Glenconner's life story is a combination of royal magic, personal tragedy and resilient survival. With humour, courage and preternatural poise, she at last tells the story of her uniquely fascinating life.
Tina Brown
on Lady in Waiting
Anne Glenconner has written a remarkable memoir - containing, at last, a genuine portrait of Princess Margaret from one who knew her well. But this book is poignant too, and through the pages shine her courage and good-humoured acceptance of her demons and tragedies.
Hugo Vickers
on Lady in Waiting
I couldn't put it down. Funny and touching - like looking through a keyhole at a lost world.
Rupert Everett
on Lady in Waiting
A funny, sometimes tragic and disarmingly frank memoir... Lady in Waiting is gentle, wise, unpretentious, but above all inspiring.
The Times
on Lady in Waiting