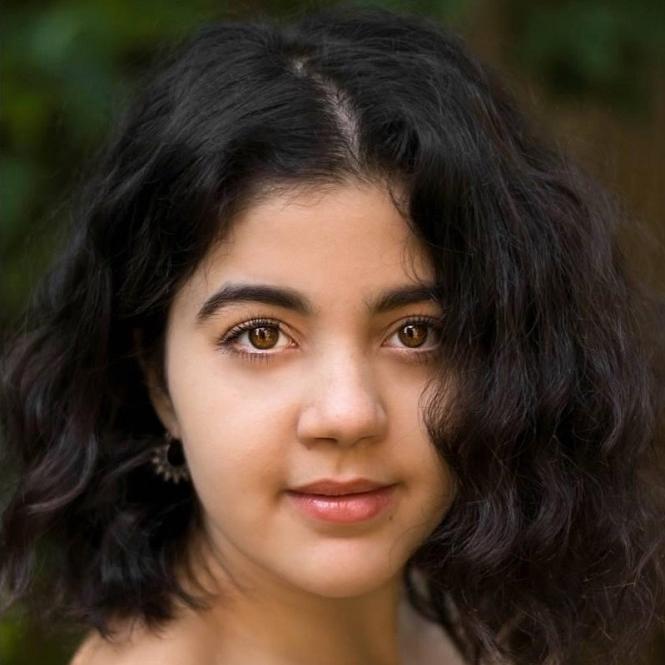 Arielle


Smith

Havana-born Arielle is an Olivier award-winning choreographer who crosses dance theatre and film.




Arielle came to prominence when she choreographed Jolly Folly for The English National Ballet, for which she had been nominated the Olivier for Outstanding achievement in dance.
She has also been celebrated in The Stage 25 list as one of 25 individuals to become the future stars of the UK theatre industry, having also been named on The Guardian's ones to watch for 2022.
Arielle is currently choreographing Blackmail (Mercury Theatre), directed by Anthony Banks, and has a number of classical commissions and theatre projects in development moving forward into 2022. She has already choreographed for some of the largest ballet companies around the world, including Matthew Bourne's New Adventures where she was Associate Choreographer on his Romeo & Juliet. Other credits include Lots.Of.Varied.Expectations and Mañana Iguana.


'A treasurable ability to highlight and develop dancers' individual strengths while welding them together with a full-blooded theatricality that is all her own.' - The Stage 25: Theatremakers to watch out for in 2022 and beyond
The physical puff and accelerating mayhem of live performance turned their silly walks, fierce jumps and boneless press-ups into a joy-filled celebration of dance itself.
Sarah Crompton
The Guardian on Jolly Folly
The evening ends on a high note with the aptly named Jolly Folly, in which a large ensemble identically clad in comically exaggerated dinner suits cascade around the stage in a tribute to silent comedies. Performed at warp speed, the Chaplinesque waddle and the acrobatic routines seem riotously random until it becomes clear that a great deal of thought has gone into the design and patterning.In the introductory film that prefaces the piece, choreographer Arielle Smith says that she "just wanted to make people smile". Job done.
Neil Norman
The Stage on Jolly Folly
Youth is the key. Bourne has cast young dancers, some still in training, and worked with a 22-year-old associate choreographer, Arielle Smith. The result is freshness and dynamism.
Lyndsey Winship
The Guardian on Romeo and Juliet
Theatre
Associate Choreographer
Choreographer
Choreographer
Producer
English National Ballet
Choreographer
Producer
English National Ballet
Choreographer
Producer
Resolution Festival
Choreographer
Producer
National Youth Ballet
Film
Associate Choreographer
Choreographer
Choreographer
Director
Amy Becker-Burnett