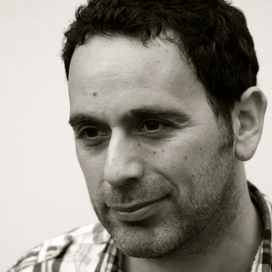 TV
Writer & Creator
Drama about an unexpected murderer.
Drama about a serial killer in 1940's Berlin.
Starring
Iwan Rheon
Rupert Grint
Original piece about a young Hitler trying to apply to art school in Vienna.
Comedy about a grumpy kid's entertainer.
Tiger Aspect
In development
Starring
Jenny Agutter
Tom Ellis
Fay Ripley
Writer
Starring
Kate Phillips
Drama which follows the first ever-female detective in 19th century London.


Starring
Amanda Redman
Amrita Acharia
James Floyd
Creator
Paul Doolan, Ash Atalla, Anne Marie O'Connor
Starring
Jane Horrocks, Mark Addy, Nick Blood, Lorraine Cheshire
Christmas Special of the hit Sky comedy by Ruth Jones.
Tidy Productions
for
Sky1
Starring
Kenny Doughty
Rory Girvan
Ruth Jones
Ieuan Rhys
Comedy drama created by and starring Ruth Jones about a single mother in her forties in the South Wales Valleys.
Tidy Productions
for
Sky1
Creator
Robin French & Kieron Quirke
Starring
Helen Baxendale
Greg Davies
Taylor Lautner
Tyger Drew-Honey
Esther Smith
Hit sitcom about a young man who clashes with his wife's family.
Starring
Lucy-Jo Hudson
Hayley Mills
Dawn Steele
Stephen Tompkinson
Company Television
for
ITV1
Writer
Ben Edwards & Simon Ludders
Starring
Alexander Armstrong
Ben Miller
Ben and Simon Ludders are sketch writers, creating the popular 'The Origins of....' series
Hat Trick Productions
for
BBC
Starring
Bryony Afferson
Lauren Blake
Helena Dowling
Hayley Angel Wardle
Ben wrote on this show about a girl-band
Starring
Annabelle Apsion
Johnny Bennett
Gerard Kearns
David Threlfall
Ben wrote on the popular saga set amongst the Gallagher family
Company Television
for
Channel 4
Radio
Creator & Writer
Producer
Clelia Mountford
Starring
Emily Blunt
Tamsin Greig
Penelope Wilton
Comedy set in the world's most chaotic antenatal classes. Co-created and written with Rachael New
Production Company Talkback
Starring
Graeme Garden
Rhys Thomas
Ben wrote this comedy about a disgruntled continuity announcer
Production Company Talkback