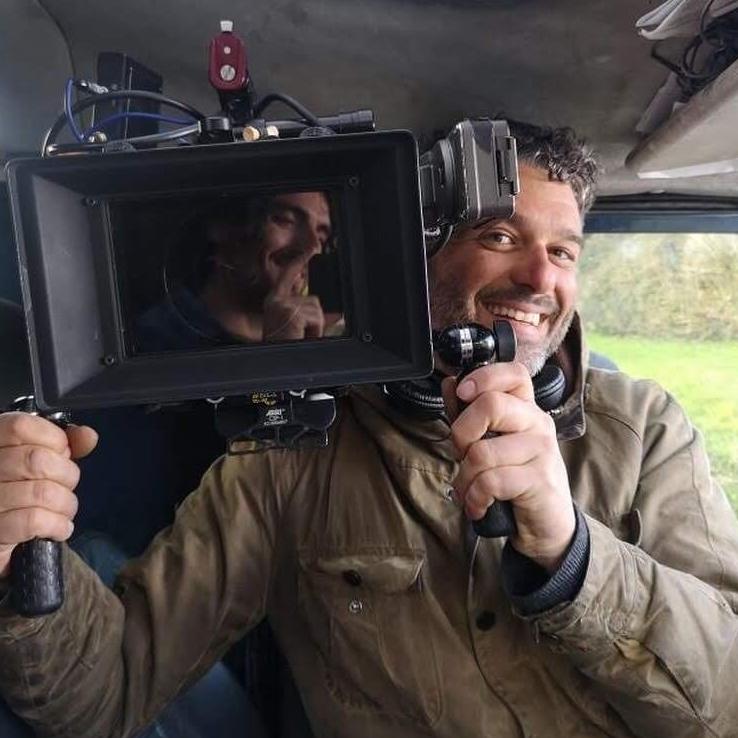 Ben


Gregor

Director for film and television
Ben Gregor directs film, TV and commercials, specialising in comedy with visual flair.
Ben followed up his debut feature All Stars for Vertigo Films with the musical feature Fatherhood (Winner Best Director @ SOMA FF) that premiered in the US in April 2019. His TV work includes Cuckoo starring Andie MacDowell, The Increasingly Poor Decisions of Todd Margaret with David Cross, Will Arnett and Spike Jonze, and Doc Martin with Martin Clunes and Sigourney Weaver. Ben has been lead director on Series 3 of Britannia for Neal Street, Vertigo and Sky, starring Sophie Okenedo, Mackenzie Crook, David Morissey and David Bradley.

He has won multiple Gold Lions at Cannes Advertising and Gold Clio's for his commercial work and has put on art shows in London and LA as featured on CNN.
Ben recently worked for a second time with Ash Atalla at Rough Cut, directing
series 2 of Bloods for SKY, starring Samson Kayo, Jane Horrocks, Julian
Barratt and Lucy Punch.
He is now developing and attached to direct The Magic Faraway Tree for Elysium and Neal Street, from a script by Simon Farnaby.
Film
Director
Winner of Best Feature at SOMA Film Festival
DRS Productions / Fuse Networks
Writer
Paul Gerstenberger
Starring
Akai Osei
Theo Stevenson
Ashley Jensen
Mark Heap
Simon Farnaby
Starring
MacKenzie Crook
Martin Freeman
Johnny Vegas
Starring
MacKenzie Crook
Kris Marshall
Patrick Baladi
Kevin Eldon
Television
Director
Starring
Samson Kayo
Jane Horrocks
Julian Barratt
Lucy Punch
Roughcut Television
for
Sky One
Starring
Sophie Okenedo
Mackenzie Crook
David Morissey
David Bradley
Lead Director on Season 3
Vertigo Films and Neal Street
for
Sky One
Starring
Andie MacDowell
Rough Cut TV
for
BBC Three
Starring
Martin Clunes
Caroline Catz
Buffalo Pictures
for
ITV1
Starring
Stefan Abingdon
Andrew Wakely
Ashley Horne
Online phenomenon The Midnight Beast bring their all singing, all-dancing brand of comedy to E4.
Warp Films & Cuba Comedy
for
E4
Starring
David Cross
Sharon Horgan
Will Arnett
John Hamm
Sitcom about a US executive who finds himself out of his depth when he is mistakenly sent to run his company's new UK arm.
Starring
Charlene McKenna
Aaron Johnson
Simon Wolfe
Starring
Gamarjobat
Silent comedy about two outsiders struggling to get by. Stars award-winning Japanese duo Gamarjobat
Baby Cow Productions
for
BBC3
Starring
Patrick Bladi
James Lance
Justin Edwards