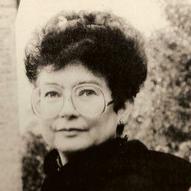 Brenda Jagger was writer of historical fiction, best known for her three-part 'Barforth' family saga.
Jagger was born in Yorkshire, which was the setting for many of her books including Barforth. The recurring central themes of her work are marriage, womanhood, class, identity, and money in the Victorian Era.
Her work has been praised for its compelling plots and moving storylines as well as its exacting emotional descriptions.
Her later novel A Song Twice Over won the Romantic Novel of the Year Award in 1986.