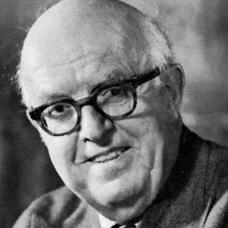 C.P.


Snow

Novelist and non-fiction writer

1905–1980
Charles Percy Snow, Baron Snow, CBE was a scientist and novelist.

Born in Leicester, he was educated at University College, Leicester and Cambridge University, where he became a Fellow of Christ's College. He was knighted in 1957 and made a life peer as Baron Snow, of the City of Leicester, in 1964. He served as an assistant to the Minister of Technology in the Labour government of Harold Wilson. He was married to novelist Pamela Hansford Johnson.

Snow's first novel was the whodunit Death under Sail (1932). He also wrote a biography of Anthony Trollope. However, he is much better known as the author of a sequence of political novels entitled Strangers and Brothers depicting intellectuals in academic and government settings in the modern era. The Masters, the best known novel of the sequence, deals with the internal politics of a Cambridge college as it prepares to elect a new Master. It has all the appeal of being an insider's view and it reveals how concerns other than the strictly academic influence the decisions of supposedly objective scholars. His novel Corridors of Power added a phrase to the language of the day.

In The Realists, Snow examined the work of eight novelists: Stendhal, Honoré de Balzac, Charles Dickens, Fyodor Dostoevsky, Leo Tolstoy, Benito Pérez Galdós, Henry James and Marcel Proust. He makes a robust defence of the realistic novel and is particularly astute in his judgement of James.

Snow is most noted for his lectures and books regarding his concept of The Two Cultures, as developed in The Two Cultures and the Scientific Revolution (1959). Here he notes that the breakdown of communication between the sciences and the humanities is a major hindrance to solving the world's problems.