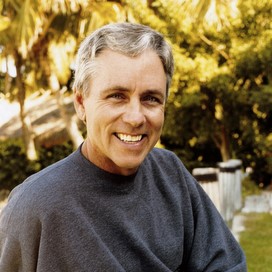 ICM Partners
Carl Hiaasen was born and raised in Florida. After graduating from the University of Florida, he joined the Miami Herald as a general assignment reporter and went on to work for the newspaper's weekly magazine and prize-winning investigations team. As a journalist and author, Carl has spent most of his life advocating for the protection of the Florida Everglades. He and his family live in southern Florida.

The farce machinery of Hiaasen's fiction is, as always, fearsomely elaborate, and a good part of the pleasure of Razor Girl is the casual no-sweat way he sets it all up. (...) premium, high-grade comic prose.
Terrence Rafferty
The New York Times on Razor Girl
Andrew Yancy (Bad Monkey, 2013) returns in this immensely entertaining wild ride through the Florida Keys [and] Merry Mansfield, the Razor Girl, is sharp, that's for sure, and one of the coolest characters Hiaasen has ever brought to the page.
Jane Murphy
Kirkus (starred review) on Razor Girl
Hiaasen's breezy, enjoyable sequel to 2013's Bad Monkey
Publishers Weekly
on Razor Girl