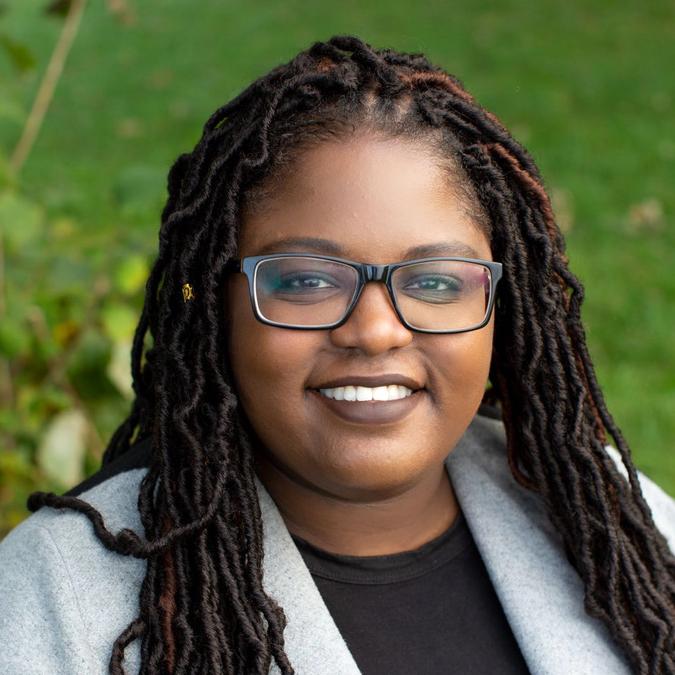 Cassandra


Johnson-Bekoe

Writer, Script Editor & Producer for TV & Film

Cassandra Johnson-Bekoe is a Writer, Script Editor and Producer based in South West London. After working as a bouncer to fund her Screenwriting certificate from the Met Film School, Cassandra's way into the industry was through the Mama Youth Project in 2016. Over the years she has been worked in scripted development for some of the leading production companies. Her recent production credits include Ted Lasso S2, Riches, and Secret Invasion for Marvel Studios. In late 2021, Cassandra also served as a Script Editor in the writers room for a Daniel Kaluuya / Netflix comedy special.

Cassandra has co-founded two collectives. The first, 'The Colab', was founded in 2018 as a diverse network for industry professionals; it currently has over 250 members. The second, 'Black Women in Scripted', was founded in 2020, and currently boasts 150 members - a mix of established and award-winning writers, producers, and execs, as well as new industry talent.
Cassandra is currently developing a number of original projects, including her trilogy of series titled 'The Power of the Black Woman'. The first of these, GUARDED, is based on Cassandra's time as a bouncer. The series was previously under option with Fable Pictures, and was set up by Cassandra's old writing mentor Abi Morgan. The second, FUNCTIONAL, centres on a black woman working in the TV industry whist battling a mental illness. Finally, MAVERICK reimagines the classic Only Fools and Horses character Del Boy as a black woman.
Television
Writer & Creator
An original series based on Cassandra's experiences as a bouncer.
An original series about a black woman working in the TV industry - whilst battling a mental illness.
An original series that reimagines the classic character of Del Boy as a black woman.