The number one bestselling author's first novel. Best friends Jo Ryan and Aisling Moran have it all.
As a fashion journalist with an Irish glossy magazine, Jo has a great career, independence and a drop-dead gorgeous boyfriend. Aisling is deliriously happy with her brilliant editor husband, two beautiful ten-year-old sons and a home she's rag-rolled and stencilled to within an inch of its life. But all that's about to change.
One Friday morning, Aisling finds a receipt for expensive lingerie in her husband's suit pocket and Jo finds a blue line on her blue-for-positive pregnancy testing kit...
By Friday night, it's all over - or has it only just begun?
Rights
Film Rights
Available
Contact Lily Williams for more information
Melissa Pimentel manages the translation rights for Woman to Woman
Audio Rights
Available
The audio rights are handled by Alice Lutyens.
Translation Rights Sold
Russian
World
Family Leisure Club
Media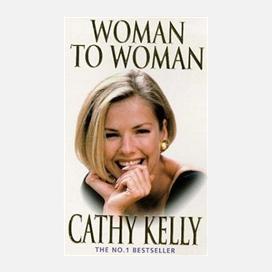 Reviews
Move over Maeve Binchy - Ireland could have a new writing queen... This is a powerful story for the Nineties woman; sharp, sexy and witty
Star
Covering topics close to every woman's heart with vivacious good humour
Irish Post