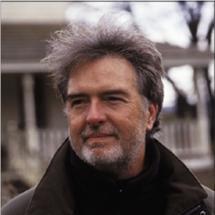 Charles


Frazier

American novelist
Charles Frazier is the author of Cold Mountain, an international bestseller that won the National Book Award in 1997 and was adapted into an Academy-Award winning film by Anthony Minghella. He is also the author of the bestselling novels Thirteen Moons and Nightwoods.
A beautiful book written in exquisite prose
Kate Atkinson
on Cold Mountain
Frazier ... fills in the blanks to reveal a powerful personality that, while of her times, has much to say to us today in respect of how the impact of great events on individuals can affect the history of those events.
Library Journal, starred review
on Varina
Lively…Frazier is a superb prose stylist who elevates the historical fiction genre
USA Today
on Varina
Thanks to Frazier's delicate ventriloquism, Varina Davis becomes a marvelously fallible character, complicated enough to stand on her compromised own.
The New York Times
on Varina
This novel has much to offer those of us who are living through what Carl Bernstein has taken to calling a "cold civil war," but in the end it is a finely wrought novel that will reward rereading. Elegiac without being exculpatory, it is an indictment of complicity without ignoring the historic complexity of the great evil at the core of American history.
Mary Doria Russell
The Washington Post on Varina