book
| Fiction
| 2011
US & Canada →
Random House
(Ed. Susan Kamil)
UK →
Sceptre
(Ed. Carolyn Mays)
The extraordinary author of Cold Mountain and Thirteen Moons returns with a dazzling new novel of suspense and love set in small town North Carolina in the early 1960s.

Charles Frazier puts his remarkable gifts in the service of a lean, taut narrative while at the same time losing none of the transcendent prose, virtuosic storytelling, and insights into human nature which have made him one of the most beloved and celebrated authors in the world. Now, he evokes the rich Appalachian landscape in this brilliant portrait of a solitary young woman who inherits her murdered sister's troubled twins.

While Luce lives alone with the children in an abandoned lodge, struggling to understand their complex needs, a man named Stubblefield comes into her life. After years of isolation, Luce begins to awaken to him and the children. Meanwhile, her sister's husband and murderer, Bud, begins a chilling search for the cache of stolen money he is convinced may be hidden with the twins.

Frazier is known for his historical literary odysseys, and for making his figures from the past come vividly to life. His depictions of the self-protective Luce, rootless but intriguing Stubblefield, menacing and unpredictable Bud, and particularly the eerie, introverted twins will take their place among Frazier's previous timeless classics.

"Frazier works on an epic scale, but his genius is in the details—he has a scholar's command of the physical realities of early America and a novelist's gift for bringing them to life." The Times
Rights
Audio Rights
Available
The audio rights are handled by Alice Lutyens.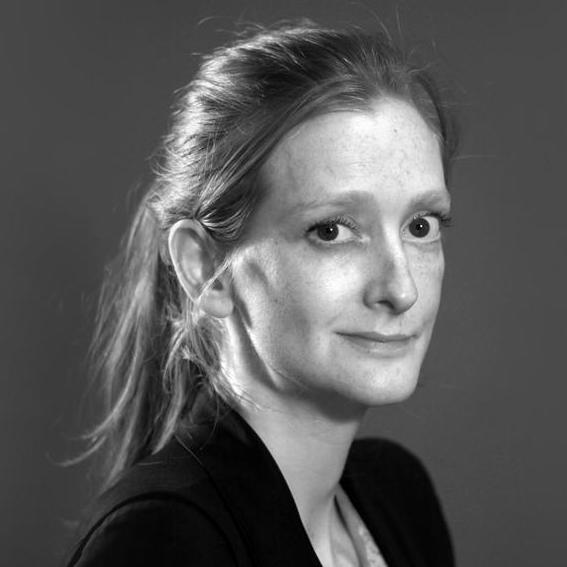 Daisy Meyrick manages the translation rights for Nightwoods
Translation Rights Sold
Chinese Simple
Mainland China
Shanghai 99
Estonian
World
Eesti Raamat
French
World
Editions Grassett & Fasquelle
German
World
Paul Zsolnay
Polish
World
Wydanictwo Czarne sc
Portuguese
Brazil
Editora Objetiva
Turkish
World
Epsilon Yayincilik
Media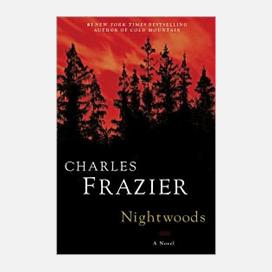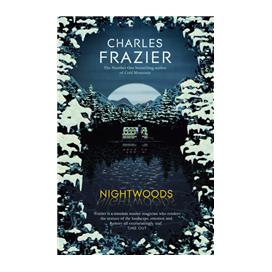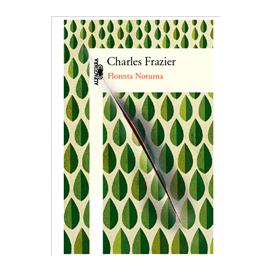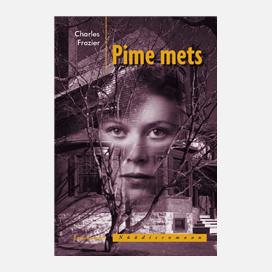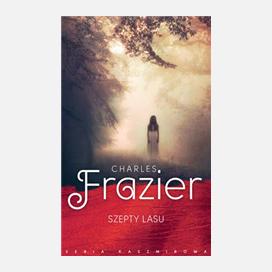 Reviews
With a keen eye for detail and a shrewd observation of the flawed human heart, best-selling author Charles Frazier returns to Appalachia to pay tribute to the land and natives who shaped him as a writer
Bridgette A. Lacy
News & Observer
Full Review
...but Nightwoods is no typical thriller. It hits hard because you come to care so much about the characters, all of them drawn with that precise enchanted prose
Rob Brunner
Entertainment Weekly
Full Review
Frazier... is a writer whose spare prose paradoxically oozes atmosphere
Layla Senai
The Independent
Full Review
His finest novel to date, set in a beautiful but brutal Carolina Landscape
Sunday Times
Full Review
breathless delight comes from Frazier's poetic sensibility towards the brutality and beauty of nature
Lucy Beresford
The Telegraph
Full Review
So deep is the dark mood that Frazier conjures that when Luce starts to thaw under the attentions of Stubblefield the sudden burst of joy is as shocking as any violence
George Pendle
Financial Times
Full Review
Blood is spilled often in "Nightwoods'' - sometimes just a little, other times quite a lot - and it soaks into the rich soil, cycling again and again, while each generation of newcomers to the pageant rise and rise again, a ceaseless crop of humanity, sometimes possessing a puzzling and admirable integrity of spirit, and other times, its equally-puzzling absence.
Rick Bass
The Boston Globe
Full Review
What makes "Nightwoods" compelling reading is Frazier's subtle, sinuous prose, sometimes expressed in icy-apt descriptive phrases
Bruce Allen
News & Observer
Full Review
[A] taut narrative of love and suspense, told against a gritty background of bootlegging and violence. The characters are rich and unforgettable, and the prose almost lyrical. This is Charles Frazier at his best. Just mention a new novel by the Cold Mountain author, and a line will start forming.
Booklist
[T]hink Thunder Road meets Night of the Hunter meets old murder ballads. This is a suspenseful noir nightmare, complete with bootleggers and switchblades.
The Daily Beast
Nightwoods is unsettling stuff, tense and eerie and brutal.
Entertainment Weekly
Full Review
An Appalachian Gothic with a low-level fever that runs alternately warm and chilling [...] all of us should be grateful for another very fine novel to read this fall.
The Washington Post
Full Review
[Charles Frazier's] great strength, as well as presenting us with a fully realized physical backdrop, is the tenderness with which he renders the relationships at the core of this book, creating a compelling meditation on violence and the possibility that human love can heal even the deepest wound.
Publishers Weekly
Wonderfully atmospheric, as twisty as a country road
Kate Saunders
Publishers Weekly
Full Review
Frazier is very good at the slow and nuanced process by which such emotionally thwarted, and justifiably suspicious, characters come together
John Burnside
The Guardian
Full Review
Frazier works on an epic scale, but his genius is in the details—he has a scholar's command of the physical realities of early America and a novelist's gift for bringing them to life.
The Times
His best book to date...his exquisitely efficient style is matched by finely tuned suspense.
Stephen Amidon
The Sunday Times