book
| Fiction
| 2008
US →
Crown Publishers
(Ed. Shaye Areheart)
UK →
Simon & Schuster
(Ed. Suzanne Baboneau)
Perhaps not since The English Patient has a novel captured both the power and poignancy of romance and the terror and tragedy of war: From Chris Bohjalian comes a dramatic love story sure to enthrall his millions of readers.

In January, 1945, in the waning months of the Second World War, a small group of people begin the longest journey of their lives: An attempt to cross the remnants of the Third Reich, from Warsaw to the Rhine if necessary, to reach the British and American lines.

Among the group? There is 18-year-old Anna Emmerich, the daughter of Prussian aristocrats who were originally pleased when their massive estate once more become a part of Germany in 1939, but who discovered over the next five years what Nazi management really meant for their rural district.

There is her lover, Callum Finella, a 20-year-old prisoner-of-war who was brought from the stalag to her family's farm as forced labor. And there is a 26-year-old Wehrmacht corporal who the pair know as Manfred - but who is, in reality, Uri Singer, a Jew from Germany who managed a daring escape from a train bound for Auschwitz, and who has been sabotaging the Nazi war effort in every way he can ever since.

As the three of them, as well as Anna's mother and younger brother, work their way west, they encounter a ravaged countryside that is both horrific and surreal: There is evidence of both the Nazis' crimes, as well as the revenge being wrought by the Soviet Army. Their flight will test both Anna and Callum's love, as well as their friendship with Manfred—assuming any of them even survive.

Skillfully capturing the flesh-and-blood behind a part of history we know little about and employing his prodigious storytelling gifts, Chris Bohjalian has crafted a rich tapestry that puts a moving face on one of the 20th-century's greatest tragedies—while creating, perhaps, a masterpiece that will haunt readers for generations.
Rights
Claire Nozieres manages the translation rights for Skeletons at the Feast
Translation Rights Sold
Chinese Simple
Mainland China
Shang Shu Culture Media Limited Company
Dutch
World
House of Books
English
UK
Simon & Schuster
English
US
Crown Publishers
Italian
World
Neri Pozza Editore
Spanish
World
Maeva Ediciones
Media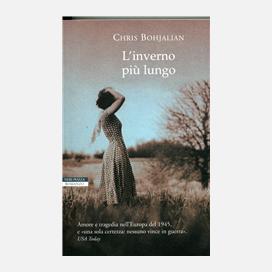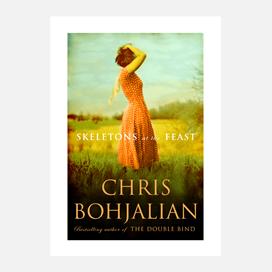 Reviews
Skeletons at the Feast is unforgettable

...nail-biting, heart-ripping, unforgettable new novel...
Tom Payne
Burlington Free Press
Full Review
Sheer storytelling. . .an epic romance. . .
Kirkus
Full Review
The Great Escape -During the chaotic final year of World War Two, a Prussian family races for safety across Europe

Bohjalian's sense of character and place, his skillful plotting and his clear grasp of this confusing period of history make for a deeply satisfying novel
Margot Livesey
The Washington Post
Full Review