book
| Fiction
| 2002
World →
Shaye Areheart Books
In northern Vermont, a raging river overflows its banks and sweeps the nine-year-old twin daughters of Terry and Laura Sheldon to their deaths. In the aftermath of the tragedy, the highway patrolman and his wife, unable to have more children, take in a foster child: a ten-year-old African-American boy who has been shuttled for years between foster families and group homes. Young Alfred cautiously enters the Sheldon family circle, barely willing to hope that he might find a permanent home among these kind people still distracted by grief.

Across the street from the Sheldons live an older couple who take Alfred under their wing, and it is they who introduce him to the history of the buffalo soldiers—African-American cavalry troopers whose reputation for integrity, honor, and personal responsibility inspires the child.

Before life has a chance to settle down, however, Terry, who has never been unfaithful to Laura, finds himself attracted to the solace offered by another woman. Their encounter, brief as it is, leaves her pregnant with his baby—a child Terry suddenly realizes he urgently wants.

The Buffalo Soldier creates a suspenseful, moving portrait of an unconventional family—the ties that bind it and the strains that pull it apart.
Rights
Claire Nozieres manages the translation rights for The Buffalo Soldier
Media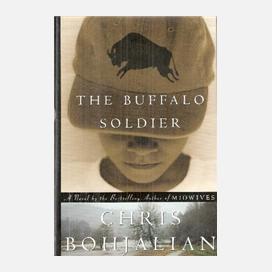 Reviews
If it's captivating literature you're after, The Buffalo Soldier earns a solid A
Entertainment Weekly
Bohjalian plunges (his characters) into a dramatic situation so powerful that even their quiet voices cannot fail to be heard ....The Buffalo Soldier is imbued with hope and the possibility for redemption
The Washington Post
Wonderful…The Buffalo Soldier is a story that pulls at the reader's heart
The Denver Post
Emotionally charged ... a show stopper ending
USA Today