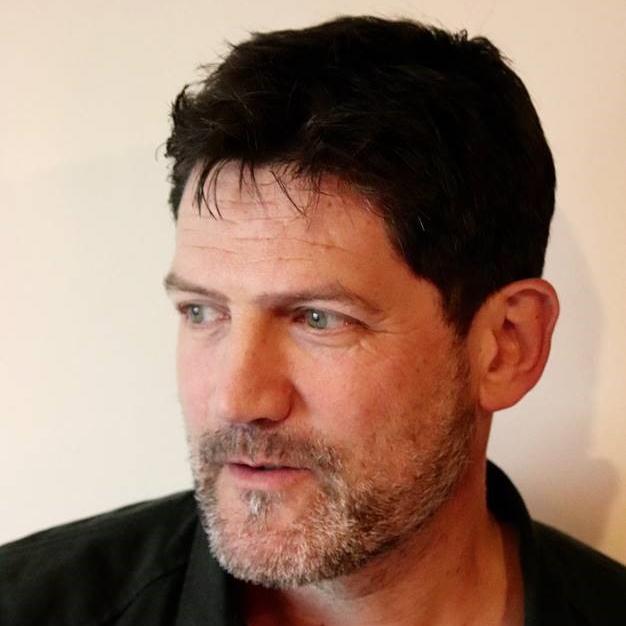 Chris


Hurford

Writer for film and television
After several years as a successful writer for theatre, Chris Hurford joined the International Red Cross, working in conflict and disaster areas around the world. Since 2004 he has re-focused on his writing career.

He has written for a number of television series with Tom Butterworth including Hustle, Ashes to Ashes, Doc Martin and Silent Witness, as well as Fortitude and Tin Star for Sky Atlantic. They also adapted Martin Amis' Money for television and Molly Moon for film, and are currently working on a movie about the origins of the Holocaust for Cuba Pictures.
Chris Hurford has also written for The Loch, and is currently developing an original drama on the life of Mata Hari and Hitler's First Victims with Cuba Pictures.

Television
Creator & Writer
Original series set during the Blitz about gangsters in Soho co-created and co-written with Tom Butterworth
Writer
Crime series set in a remote mountain town filled with migrant oil workers
Kudos Film and Television
for
SKY Atlantic
Thriller set around the shores of Loch Ness

ITV Studios
In development
Producer
Madonna Baptiste
Starring
Emilia Fox
Richard Lintern
David Caves
Liz Carr
Toby Wharton
Co-writing with Tom Butterworth on the crime drama series
Starring
Emilia Fox
David Caves
Richard Lintern
Liz Carr
Rob Compton
Second series of the Arctic thriller
Fifty Fathoms
for
SKY Atlantic
Starring
Andrew Buchan
Polly Dartford
Trixiebell Harrowell
Jack Huston
Historical drama set during the Great Fire of London in 1666 co-written with Tom Butterworth
Co-written with Tom Butterworth for Armstrong and Miller
Toff Media
In development
Producer
Philippa Braithwaite
Starring
Eileen Atkins
Caroline Catz
Martin Clunes
John Marquez
Two episodes of the medical comedy drama series
Starring
Nick Frost
Vincent Kartheiser
Emma Pierson
Nathan Stewart-Jarret
Adaptation of Martin Amis' 1980's novel of the same name
Modern adaptation of the Robert Louis Stevenson novel
Starring
Philip Glennister
Keeley Hawes
British science fiction and police drama series
Modern reworking of Alexandre Dumas' novel
Cliffhanger Productions
In development
Starring
Matt di Angelo
Adrian Lester
Television drama about a group of con artists
BBC Independents/Ten Alps Drama
In development
Carlton TV
In development
Watermark Films
In development
Film
Writer
Director
Christopher N. Rowley
Starring
Joan Collins
Anne-Marie Duff
Sadie Frost
Dominic Monaghan
Adaptation of the book by Georgia Byng co-written with Tom Butterworth
Theatre
Writer
Producer
Red Rose Theatre
Producer
Red Rose Theatre/Edinburgh Festival
Producer
Edinburgh Fringe Festival/German Tour
Producer
The Pleasance Theatre, Edinburgh/Tour
Producer
The Union Chapel Project