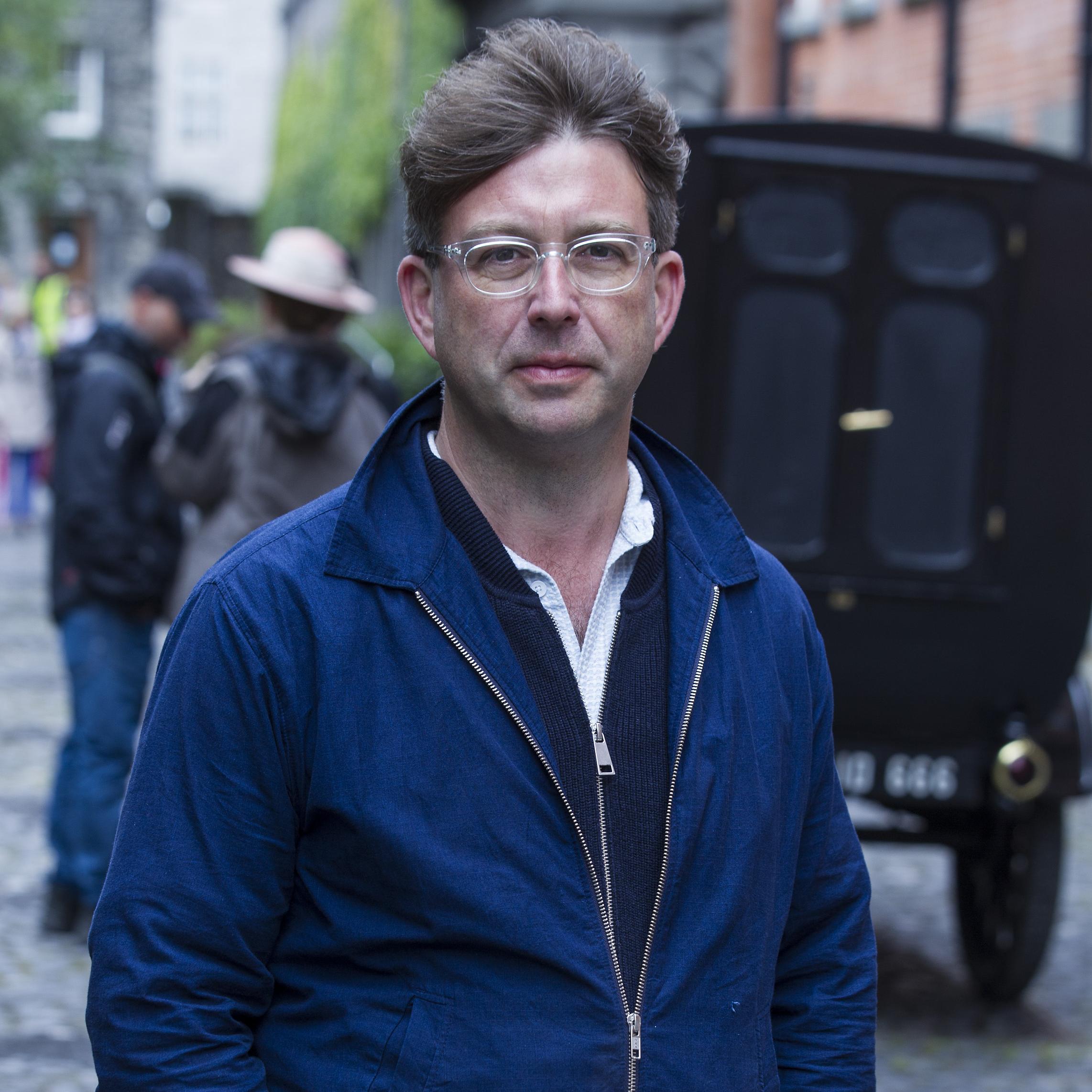 TV
Writer & Creator & Executive Producer
Director
Catherine Morshead
Starring
Simone Kirby
Brian Gleeson
Series Two of the serial drama about the birth of modern Ireland.
Touchpaper, Zodiak Media Ireland
for
RTE
Producer
Catherine Magee, Jane Gogan
Starring
Charlie Murphy
Sarah Greene
Brian Gleeson
A returning serial that charts the birth of the Irish nation; the beginning of the end of the British empire, and the creation of Northern Ireland from perspective of a group of friends who lived it.
Touchpaper, Zodiak Media Ireland
for
RTE
Writer & Executive Producer
Creator
Tony Saint & Johannes W. Betz
Bavaria Fiction
for
SKY Atlantic,
Hulu
Creator
Tony Saint & Johannes W. Betz
Director
Rick Ostermann / Matthias Glasner
Bavaria Fiction
for
SKY Atlantic,
Hulu
Writer
Starring
Aiden Gillan
Tom Vaughn-Lawlor
A trilogy of 90-minute dramas charting the emergence of modern Ireland through the mesmeric Charles J Haughey-Ireland's legendary leader and Teisoch- and his personal pursuit of power, wealth and glamour.
Touchpaper/Element
for
RTE
Creator
Barry Simner, Rob Pursey
Starring
David Herlihy
Simone Lahbib
Owen McDonnell
Sean McGuley
Episode of the second series of the police drama set on the West Coast of Ireland starring Owen McDonnell.
Starring
Maxine Peake
Rupert Penry-Jones
Francis Barber
Miranda Raison
Series 3 episode 3 of popular legal drama.
Starring
Brenda Blethyn
Crime drama for ITV starring Brenda Blethyn as DI Vera Stanhope, from the novels by Ann Cleeves.
Irish migrant workers rise to riches through fair means and foul in post war London.
BBC in house
In development
Original commission for BBC. A young woman doctor returns to the town she grew up in rural Wales to take up practice as the local GP.
Theatre
Writer
Creator
Ryszard Kapuściński
Director
Walter Meierjohann
"His Majesty knew that a joke was a dangerous form of opposition."
Master of transformation Kathryn Hunter brings to life an extraordinary fable of corruption, avarice and the collapse of absolute power - from the team behind the international success Kafka's Monkey.
Starring
Kevin Trainor
Siobhan Redmond
Christopher Marlowe's mythic tale of mankind's greed for power gets a modern day twist from Colin Teevan.
West Yorkshire Playhouse and Citizens Theatre, Glasgow
Director
Lucy Pitman-Wallace
The Kingdom vividly captures life as an Irish navvy in the last century – a time of immigration, violence, sex, triumph and, ultimately, tragedy.
Starring
Ayesha Antoine
Simon Darwen
Georgia King
Rob Ostlere
Part of Theatre 503's Playlist group of short plays inspired by favourite pieces of music, which premiered at Latitude Festival 2010 and then had a run at Theatre 503
Producer
Tricycle Theatre
Part of Tricycle's season on the atomic bomb. When an Israeli and Iranian scientist meet at a conference in Jordan, their meeting has major repercussions for their professional lives, their families and their nations.
Director
Nicholas Kent & Indu Rubasingham
Starring
Lolita Chakrabati
Play about two Afghan aid workers who disappear whilst distributing rice
Starring
Diogo De Brito Sales
Daniel Cerqueira
Meline Danielewicz
Jeffrey Kisson
Play set in the Amazon and inspired by the life and politics of the Brazilian folk hero Chico Mendes
Starring
Harry Gostelow
Kathryn Hunter
Hideki Noda
Glyn Pritchard
Fourth play in a series of contemporary Noh plays about a woman who is found wandering the streets of Fuchu city with burnt hands and no clue as to her identity
Starring
Tony Bell
Kathryn Hunter
Hideki Noda
Glyn Pritchard
Play based on a story by Yasutaka Tsutsui about a man who comes home to find his wife and child being held hostage by an escaped murderer.
Starring
Emilio Doorgasingh
Gareth Farr
Matthew Flynn
Gwilym Havard Davies
Play set in Iraq following four British soldiers, a BBC reporter and their Iraqi translator as they embark on an unauthorised mission to make amends for the death of three Bedouin
Courtyard Theatre, West Yorkshire Playhouse
Starring
Greg Hicks
Collection of monologues based on Greek myths
Assembly Rooms, Edinburgh
Starring
Clare Higgins
Commissioned to open the Onassis Programme for the performance of Greek drama the play explores the bleak separation of mother and child
Starring
Claudia Sermbezis
Starring
Aicha Kossoko
Jan Knightley
Elliot Levey
Inika Leigh Wright
Play based on the popular classic of Asian literature which sees us follow Monkey as he struggles to redeem himself after causing chaos in heaven
Starring
Michael Culkin
Declan Conlon
Monica Dolan
Clare Higgins
Play set on Christmas Eve about a couple waiting for the arrival of their son and his new bride
Political satre following the wastrel son of a dying Major
White Memorial Theatre, Clonmel, Ireland
A black comedy set on a cancer ward based on the French Medieval Mardi Gras play Le Bataile de Charnau contre Caresme
Starring
Keith Fleming
Gerry Mulgrew
Modern adaptation of Henrik Ibsen's classic verse play
Director
Walter Meierjohann
Starring
Kathryn Hunter
One man show about an ape who has learned to become human to survive, based on the short story A Report to an Academy by Franz Kafka.
Assistant Director & Production Dramaturg
Starring
Alyssa Bresnahan
Alan Dobie
Greg Hicks
Annalee Jefferies
Colin also wrote some new material for Sir Peter Hall's production of John Barton's ten-play cycle examining the beginnings, climax and aftermath of the Trojan War
Denver Centre for the Performing Arts
Radio
Writer
Winner of the Tinniswood Award for Best Radio Drama script 2014. Original 90 minute play for Radio 3 about professional and amateur marathon runners across time, co-written by Hannah Silva.
Production Company BBC in house
Starring
Naill Baggy
Derbhle Crotty
Toby Jones
Gerard McSorley
Part of the New Metamorphoses season of contermpoary reworkings of Ovid's Tales, Myrrah is a 16 year who was abandoned as a baby and is now in the grip of a terrible passion
Full length original play for Radio 3 set in Iraq
Contemporary dramatic verse monologue for The Verb
An epic poem for BBC3's The Verb
Monologue for The Verb, BBC Radio 3
Fast paced original play that dips in and out of everyday lives in Belfast to create a picture of the city and its people
Radio version of Colin's stage play of the same name for BBC Radio 3
Orginal full length play for RTE
Radio version of Colin's stage play, translated into French by Alexandra Poulain
Broadcaster
Radio France Culture
Original play for BBC Radio 3
Production Company BBC Radio 3

In development