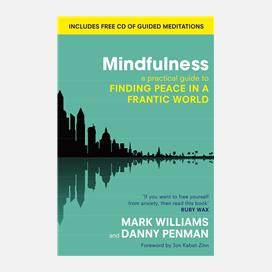 Danny


Penman and
Mark
Williams

Non-fiction writers
Danny Penman currently writes news, features and opinion pieces for The Daily Mail and several other national newspapers, specialising in science, health, animal rights, the environment and terrorism. He is also a commentator on these issues for the BBC World Service and for Radio 4 and 5.

Mark Williams is Professor of Clinical Psychology and Wellcome Principal Research Fellow at the University of Oxford. He holds a joint appointment in the Department of Psychiatry and the Department of Experimental Psychology. He has held previous posts at the Medical Research Council Applied Psychology Unit in Cambridge and the University of Wales, Bangor. He is a Fellow of the British Psychological Society, the Academy of Medical Sciences and the British Academy.

Danny Penman and Mark Williams are the co-authors of Mindfulness (Piatkus 2011).