book
| Non-Fiction
| 2017
What if you have more intelligence than you realize? What if there is a genius inside you, just waiting to be released? And what if the route to better brain power is not hard work or thousands of hours of practice but to simply swallow a pill?

Sunday Times bestseller Dr David Adam, author of The Man Who Couldn't Stop, explores the ground-breaking neuroscience of cognitive enhancement that is changing the way the brain and the mind works – to make it better, sharper, more focused and, yes, more intelligent. Sharing his own experiments with revolutionary smart drugs and electrical brain stimulation, he delves into the sinister history of intelligence tests, meets savants and brain hackers and reveals how he boosted his own IQ to cheat his way into Mensa.

Going to the heart of how we consider, measure and judge mental ability, The Genius Within asks difficult questions about the science that could rank and define us, and inevitably shape our future.

Rights
Pan Macmillan manages the translation rights for The Genius Within
Audio Rights
Available
The audio rights are handled by Alice Lutyens.
Translation Rights Sold
Chinese Simple
World
Ginkgo Book Co.
Media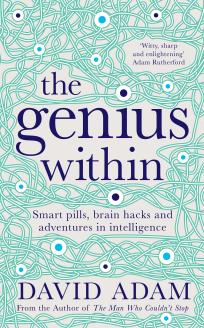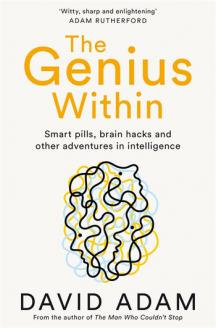 Reviews
I enjoyed The Genius Within enormously. Eminently readable, it takes a relatively holistic 'mind-body' view of our abilities, beyond our capacity to decipher rotating polygons or shuffling anagrams.
Trevor Robbins
Nature Magazine
What if you could zap your head or take a pill, like Bradley Cooper in the film Limitless, and become insanely clever? Over the last decade, this sci-fi possibility has started to approach reality, and David Adam's book is a timely prologue to the brave new world that might await us

The Guardian