book
| Fiction
| 2014
US →
Little, Brown & Company
(Ed. Ben George )
UK & Comm →
Viking
(Ed. Will Hammond)
Canada →
HarperCollins
(Ed. Iris Tupholme)
This incandescent novel describes one momentous day in the life of Baruch Kotler, a disgraced Israeli politician. When he refuses to back down from a contrary but principled stand regarding the West Bank settlements, his political opponents expose his affair with a mistress decades his junior. He and the fierce young Leora flee the scandal for Yalta, where, shockingly, he encounters the former friend who denounced him to the KGB almost 40 years earlier.

In a whirling 24 hours, Kotler must face the ultimate reckoning, both with those who have betrayed him and with those whom he has betrayed, including a teenage daughter, a son facing his own ethical dilemmas in the Israeli army, and the wife who stood by his side through so much.

In prose that is elegant, sly, precise, and devastating, David Bezmozgis has rendered a story for the ages, an inquest into the nature of fate and consequence, love and forgiveness.
Rights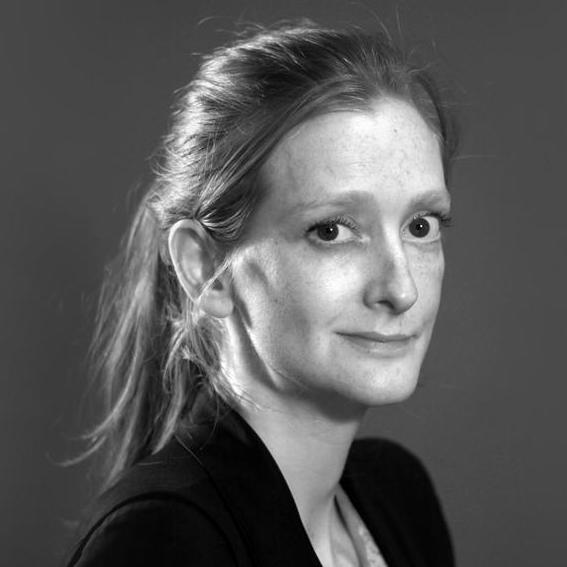 Daisy Meyrick manages the translation rights for The Betrayers
Audio Rights
Available
The audio rights are handled by Liz Farrell.
Translation Rights Sold
Dutch
World
Uitgeverij De Bezige Bij
French
World
Editions Belfond
Italian
World
Ugo Guanda Editore
Media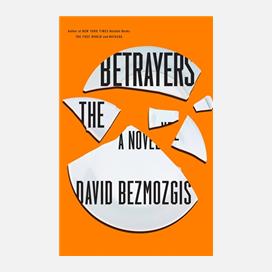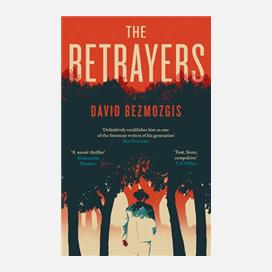 Reviews
This outstanding novel not only shows Bezmozgis at the top of his form, but also definitively establishes him as one of the foremost writers of his generation.
Ben Fountain
Full Review
This unforgettable novel squanders no words in its brilliant, deft depictions of love, of memory, of compassion—and, ultimately, despite its title, of loyalty.
Edith Pearlman, winner of the National Book Critics Circle Award and finalist for the National Book Award for Binocular Vision
The Betrayers is a moral thriller in the tradition of Bernard Malamud, but the generosity, grace, and wisdom of the writing belong entirely to David Bezmozgis. The magic of fiction is that it makes the reader care deeply about imaginary strangers, and Bezmozgis is a magician.
Aleksandar Hemon
In this taut, fierce, forensically insightful novel, David Bezmozgis explores the frictions between goodness and kindness, public and private virtue, forgiveness and forgetting. Compulsive and profound.
A D Miller, author of Booker Prize Shortlisted Snowdrops
Philosophical, provocative and nervy—an interior novel that manages to encompass a breadth of issues.
Kirkus Starred Reviews
Full Review
A beautifully written exploration of the role fate can play in the finer distinctions between a heroic life and a villainous one.
Publishers Weekly Starred Review
Full Review
A wise, transfixing, and annealing novel of humor and pathos in which today's personal and political paradoxes embody the archetypal conflicts of humankind.
Donna Seaman
Booklist
Full Review
Since his first book Natasha and Other Stories appeared in 2004, Bezmozgis has produced nothing but first-rate fiction.
Emily Donaldson
The Star
Full Review
The book is a dark farce mirroring the joke of geopolitics, which in turn apes the everyday betrayals we visit on those we profess to love.
Richard Poplak
The Globe and Mail
Full Review
The effect of Bezmozgis' writing, the depth of his characters, is poignant and captivating.
Ian Singleton
Fiction Writers Review
Bezmozgis has given us a complex moral thriller with weighty political implications regarding the continued effects of migration of Soviet Jews to Israel on global politics.
Sasha Senderovich
New Republic
Full Review
Mr. Bezmozgis accomplishes the higher task of understanding and humanizing his characters creeds. A reminder that good fiction aspires not to be timely but timeless, The Betrayers illuminates old, stubborn arguments that usually inspire only heat and noise.
Sam Sacks
Wall Street Journal
Full Review
Bezmozgis has created an utterly believable and memorable cast of characters whose passions and problems are as timeless as the allure of a Black Sea summer resort.
Ann Levin
Associated Press
Full Review
Bezmozgis emerges as not only a seasoned writer, but as one who is unafraid to examine what it means to try and live with honor, dignity and decency at a historical moment when those qualities are scarce. A novel in which every word counts, The Betrayers combines stylistic control, narrative ease and moral sophistication.
Shana Rosenblatt Mauer
Haaretz
Full Review
But Mr Bezmozgis's deft plotting, atmospheric scene-setting and limpid style remain assured. Each page is a gem, its prose carefully weighed and polished.
The Economist
Full Review
A remarkable, ebullient, tough-minded novel.
remarkable, ebullient, tough-minded novel,
The Boston Globe
Full Review
This tension-packed story explores themes of betrayal, forgiveness, moral courage and its opposite that are both contemporary and timeless
Harvey Freedenberg
BookPage
Full Review
A powerful novel - both timely and timeless.



Bruce Jacobs
Shelf Awareness
Full Review