book
| Fiction
| Jul 2019
UK →
Hodder and Stoughton
(Ed. Nick Sayers)
US →
Houghton Mifflin Co
(Ed. Bruce Nichols)
One life-changing summer Charlie meets Fran...
In 1997, Charlie Lewis is the kind of boy you don't remember in the school photograph. His exams have not gone well. At home he is looking after his father, when surely it should be the other way round, and if he thinks about the future at all, it is with a kind of dread.
Then Fran Fisher bursts into his life and despite himself, Charlie begins to hope.
But if Charlie wants to be with Fran, he must take on a challenge that could lose him the respect of his friends and require him to become a different person. He must join the Company. And if the Company sounds like a cult, the truth is even more appalling.
The price of hope, it seems, is Shakespeare.
Poignant, funny, enchanting, devastating, Sweet Sorrow is a tragicomedy about the rocky path to adulthood and the confusion of family life, a celebration of the reviving power of friendship and that brief, searing explosion of first love that can only be looked at directly after it has burned out.
Rights
Kate Cooper manages the translation rights for Sweet Sorrow
Translation Rights Sold
Catalan
World
Editorial Empuries
Chinese Complex
Taiwan
China Times Publishing Company
Chinese Simple
Mainland China
Hangzhou Guomai Culture & Media
Finnish
World
Otava Publishing Company
French
World
Editions Belfond
German
World
Ullstein Buchverlage
Greek
World
Minoas Publications
Italian
World
Neri Pozza Editore
Norwegian
World
Press Publishing
Portuguese
Brazil
Editora Intrinseca
Portuguese
Portugal
Editorial Presenca
Romanian
World
Litera International
Russian
World
Azbooka-Atticus
Spanish
World
Ediciones Urano
Swedish
World
Printz Publishing
Turkish
World
Epsilon Yayincilik
Ukrainian
World
Family Leisure Club
Media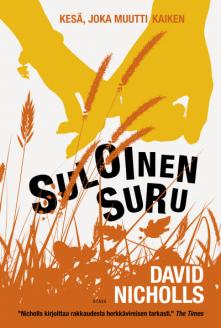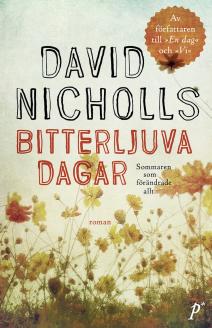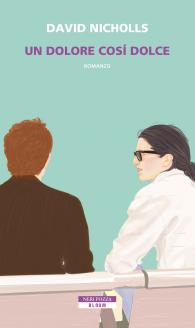 Reviews
Such a beautiful book. Captures perfectly a moment in time we've all experienced.

Graham Norton
It's just perfect in every way

Jill Mansell
Funny, engaging and moving, another triumph from the brilliant David Nicholls.

John Boyne
Astutely observed, and almost painfully nostalgic, SWEET SORROW reads like a true story.

Clare Mackintosh
Few pleasures in life compare to a David Nicholls novel and this is his best yet.'

Donal Ryan
I don't think anyone writing right now captures youth and adolescence better; I'm not sure anyone even gets close.

Jenny Colgan
It's everything a story should be. Beautiful and clear and heartfelt, and it will do what all brilliant stories do: it will find the very pinpoint of who you are and it will stay there.

Joanna Cannon
Adrian Mole meets The Swish Of The Curtain in this lovely coming-of-age romcom about acting and the class divide by the author of bestsellers One Day, Us and Starter For Ten.



Daily Mail
Nicholls perfectly captures the dizzying highs and lows of first love.

Daily Express
Written with great comic panache and generosity of spirit, it is Nicholls' most mature and compelling novel so far.

Jude Cook
i paper
Here he proves that he can still pull off that most rare and coveted of literary feats: a popular novel of serious merit, a bestseller that will also endure.

Alex Preston
Observer
Full of the joy and pain of first love, fans who fell for bestseller One Day, 10 years ago, won't be disappointed.

Sunday Mirror
If ever there was an author perfect to take with you on holiday (so to speak), it's David Nicholls.

STELLA loves
A richly observed, bitterly funny novel about the lingering grip of adolescent love.
Metro
Nicholls tellingly captures the giddy confusion of first love ... a delicious, pensive summer read.
Northern Echo
Sweet Sorrow is a funny, affectionate exploration of first love.
Guardian
Interesting, moving, hilarious, and sad at the same time.
Scotland on Sunday
Piercingly observant, gloriously funny and achingly sad, this is David Nicholls' best book yet.

Daily Mail
The writing [is] an ideal blend of the gently humorous and utterly heartfelt ... bag a copy immediately, because this has got "perfect summer read" smeared all over it.




The Independent