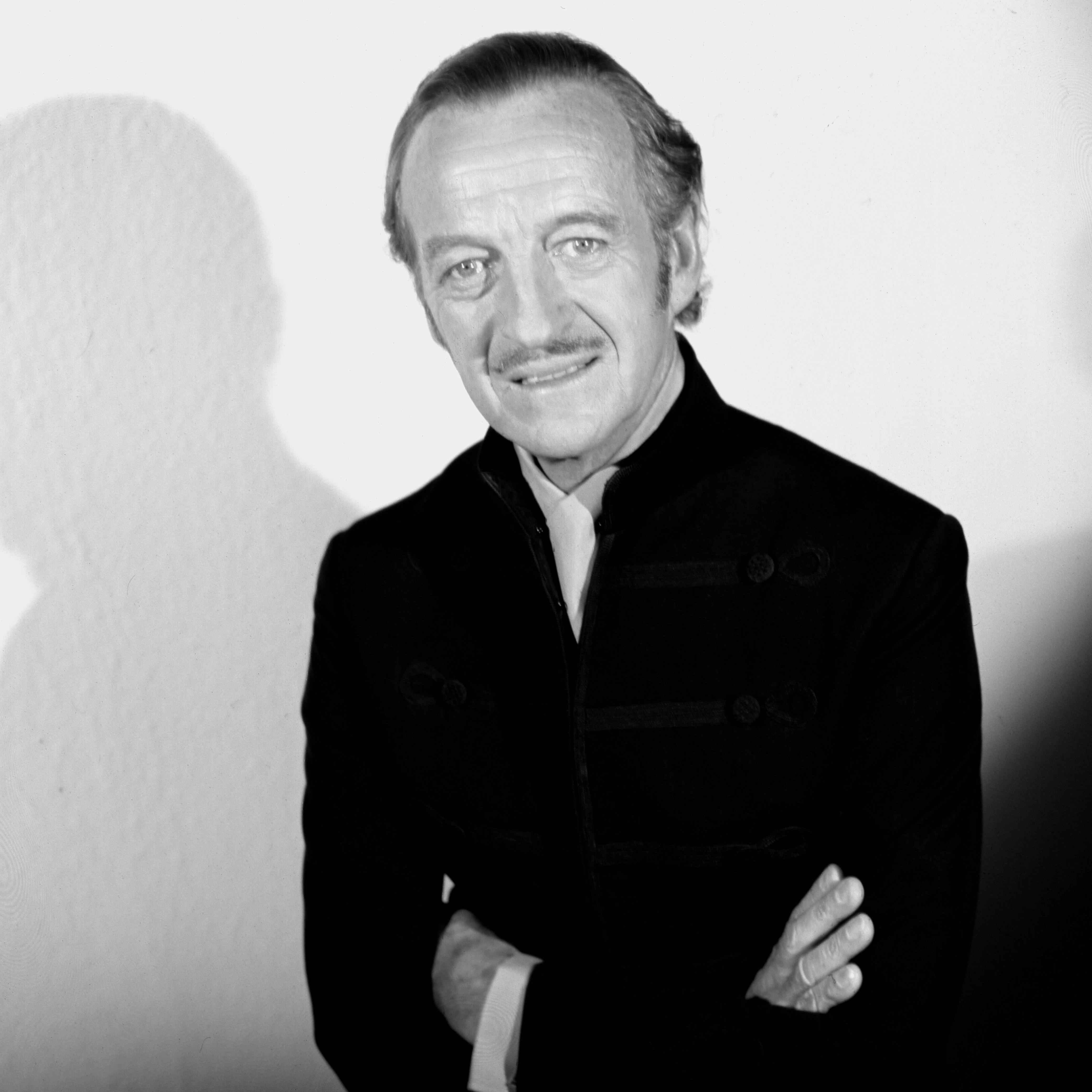 David


Niven

Novelist and actor

1910–1983
Best known for his acting career, James David Graham Niven was born in London, England, the son of William Edward Graham Niven and French/British Henrietta Julia de Gacher. He was named David for his birth on St. David's Day. His father died during the Gallipoli Campaign in 1915 and his mother remarried Sir Thomas Comyn-Platt.

After attending Stowe as a boy, Niven trained at the Royal Military Academy Sandhurst, which gave him the "officer and gentleman" bearing that was to be his trademark. He served for two years in Malta with the Highland Light Infantry.
Despite the public interest in what celebrities did during the war, Niven remained politely, but firmly, close-mouthed about the subject. After Great Britain declared war in 1939, he was one of the first actors to go back and join the army. Although Niven had a reputation for telling good old stories over and over again, he was totally silent about his war experience. He said once: "I will, however, tell you just one thing about the war, my first story and my last. I was asked by some American friends to search out the grave of their son near Bastogne. I found it where they told me I would, but it was among 27,000 others, and I told myself that here, Niven, were 27,000 reasons why you should keep your mouth shut after the war." He did finally open up about it in his 1971 autobiography,
The Moon's A Balloon, however, mentioning his private conversations with Winston Churchill, the bombings, and what it was like entering a nearly completely destroyed Germany with the occupation forces.