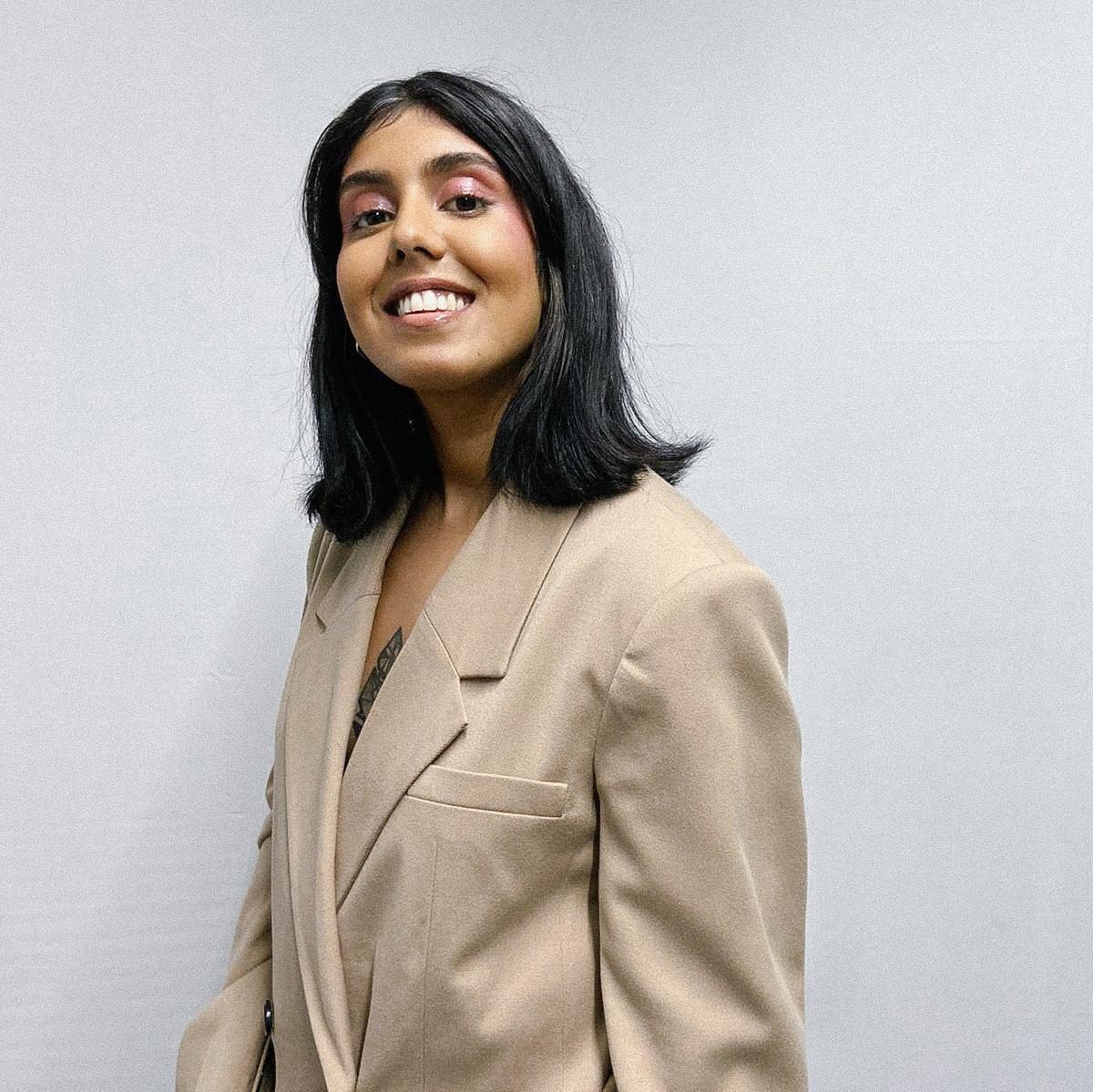 Demi Nandhra is a neurodiverse artist and writer from Birmingham, West Midlands. Demi's debut Edinburgh fringe show Life is No Laughing Matter won a Lustrum Edinburgh Award, and was shortlisted for both the prestigious Total Theatre Award and the Mental Health Fringe Award. The critically acclaimed show was listed as one of the Guardian's top 15 2019 Fringe Shows and received praise by top theatre critic Lyn Gardner.

Demi currently makes funny work about sh*t things - depression, relationships and suicide.

Theatre
Writer & Performer
Director
Francesca Milican Slater
Part personal narrative, part social rant, part mess - Life is No Laughing Matter tells a hilarious an exhausting account of living with depression.

Oil and Water is a performance about women, mental illness and religion; the beauty and absurdity of faith in the face of an illness.



Commissioned by Contact Theatre