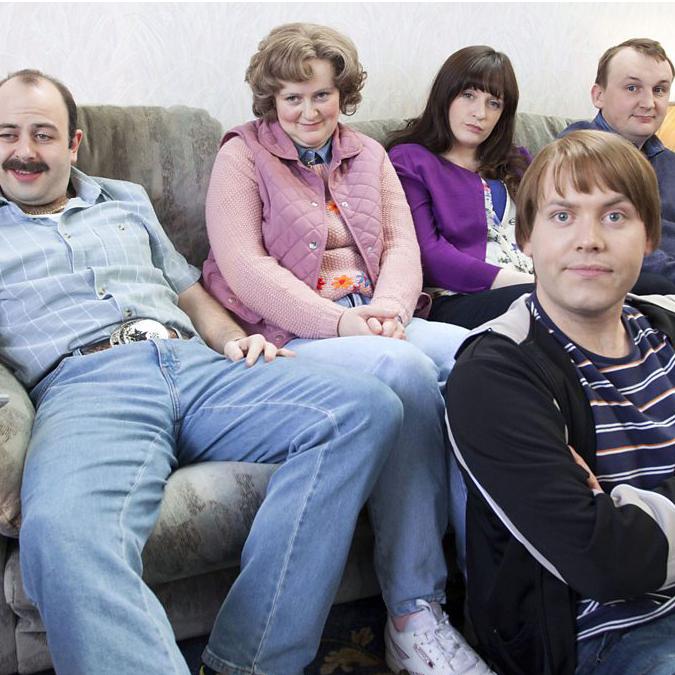 Diet


of Worms


Comedy writer/performer group
Diet of Worms are a five-piece Irish comedy team, made up of Rory Connolly, Philippa Dunne, Niall Gaffney, Shane Langan and Amy Stephenson.
They are best known for their BBC Two sitcom The Walshes, which they created and wrote with Graham Linehan.
They have written and performed several plays and sketch shows for the Edinburgh and Dublin Fringe Festivals and created a number of much loved web series, including the award winning Taste of Home.
Other credits include a BBC Radio 4 sitcom pilot (featuring Adam Buxton) and Quints; a Sky Comedy Short with Big Talk which premiered at the Cat Laughs Comedy Festival in Kilkenny.
They are currently developing an original comedy feature Homemaker with Screen Ireland.
Television
Writer & Performer
Short film about five former celebrity quintuplets reforming for the first time in 15 years.
Sitcom series co-created by Graham Linehan about a tightly knit Dublin family living in very, very close quarters.
Boom Pictures
for
BBC2,
RTE One
Producer
David Collins & Michael Donnelly
One-off mocumentary about pregnancy, seen through the eyes of two very unusual couples. Produced as part of RTE's showcase series Project HaHa.
Radio
Writer & Performer
Starring
Adam Buxton
Sitcom pilot about a group of misfit stockroom workers for a Scandinavian furniture giant that is run more like a religion than a company.
Production Company BBC Radio 4

A live radio play/ series of sketches, with on-stage foley and sound effects.
Theatre
Writer & Performer
A play about the disastrous final hours of a corrupt local election campaign.
A play set in the aftermath of doomsday cult's mass ascension to their leader's home planet, as five devotees who were left below try to figure out what went wrong.
A water-themed sketch comedy show performed entirely in a swimming pool.
Maiden sketch show performed at the 2006 Edinburgh Fringe Festival.
Other
Writer & Performer
Directed by Alex Gill.
Produced by Michael Donnelly.
Set between 1987-1990 and shot through the family camcorder, this award winning web-series follows the fortunes of a working class Dublin household. Pre-cursor to The Walshes.

Developed for BBC Television.
Directed by Michael Donnelly.
A series of surreal animations about a Soviet cartoon character who extols the virtues of communism to pre-school children.
Directed by Alex Gill.
Produced by Michael Donnelly.
Mocumentary web series featuring short vignettes about various off beat Dublin characters.
Directed by Alex Gill and Michael Donnelly.
A series of sketches, presented as the output of an Irish public access television channel.
Directed by Alex Gill.
Produced by Michael Donnelly.
A stand-alone sketch featuring two Irish language children's presenters who have massive band-aids as heads.
Directed by Alex Gill.
A stand-alone documentary about a gang of literary monster youths who feel marginalised by society.