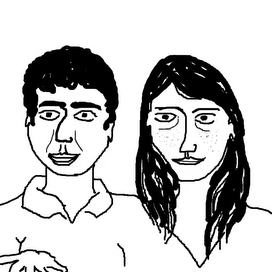 Dominic Harari & Teresa de Pelegri
TV
Writer
(Undisclosed continuing series)
(Undisclosed limited series)
Producer
Antonia Chavarrias
Starring
David Selvas
Isak Ferriz
Olalla Excribano
The rise and fall of the infamous 17th century bandit. (Action series)
Bavaria Media
for
TVE,
TV3
Film
Writer
Producer
Julia Godzinscaya, Sophie Vickers
Director
Veronika Franz & Severin Fiala
A psychiatrist stalked by one of her nurses suffers a hit and run which leaves her unable to distinguish peoples' faces.



Producer
Simon Oakes, Aliza James
In the near future a treatment allows the wealthy to buy immortality making the rest pay the price for their eternal youth. Dystopian noir adapted from the novel.



Producer
Simon Oakes, Ben Holden
A shomer hired to keep vigil over a recently deceased Haredi man is caught in a struggle with a Demonic spirit craving a fresh body to inhabit.



Producer
Antonio Chavarrias, Monica Lozano
Director
Antonio Chavarrias
Starring
Alfonso Herrera
Hannah Murray
Henry Goodman
A young Spanish republican fighter is recruited by his Stalinist mother to assassinate Trotsky in Mexico. Based on the true events.



TVE, TV3
Oberon Cinematografica, Alebrije Cine
Producer
Steven Spence, Rebecca Long
British Foreign Office fast tracker Alex Prager senses things are not as they seem when she learns of the sudden death of her estranged sister Rosie. Investigating the truth, she uncovers a lethal web of power and corruption.



Producer
Arvind Ethan David
A visceral werewolf horror set on board a space hotel where the full moon rises every ninety minutes.



Producer
Mariela Besuievski, Gerardo Herrero
Director
Joaquin Oristrell
Starring
Luis Tosar
Leonar Watling
Freudian Comedy set in 1900s Barcelona in which a heavily pregnant woman searches for her missing psychiatrist husband and discovers way too much about him.



Regent Releasing
Tornasol Films
Starring
Feodor Atkine
Roger Casamajor
Juli Mira
Cristina Plaszas
Adaptation of Ferran Torrent's novel set in Franco's Spain



Lauren Films
Oberon Cinematografica
Shameless
Goya Nomination for Best Screenplay
Producer
Eduardo Campoy & Gerardo Herrero
Director
Joaquin Oristell
Starring
Daniel Gimenez Cacho
Veronica Forque
Transgressive comedy set in a method acting school.


Alta Films
Tornasol Films
Producer
Cesar Benitez & Manuel Comez Pereira
Director
Joaquin Oristell
Starring
Maria Barranco
Juan Diego Botto
Juanjo Puigcorbe
A jilted mistress takes revenge on her lover by seducing his son.


Columbia Tristar Films
Aurum Productions
Writer & Director
Producer
Alan Moloney, Mariela Besuievsky
Director
Dominic Harari & Teresa de Pelegri
Starring
Richard Coyle
Leonar Watling
Bronagh Gallagher
Culinary romantic comedy set in Dublin.
20th Century Fox, International
Parallel Pictures, Tornasol Films, Haute et Court
Only Human
Best Film and Best Screenplay Awards at MonteCarlo and Alpes D'Huez Film Festivals. Mayor's Award at the Jersualem Film Festival. Best Ensemble Acting - Locarno Film Festival.
Producer
Patrick Cassavetti, Adrian Sturges, Mariela Besuievski
Director
Dominic Harari & Teresa de Pelegri
Starring
Marian Aguilera
Norma Aleandro
Maria Bolto
Fernando Romalla
A Jewish daughter brings home her Palestinian boyfriend to meet the family.


Renaissance Films
Canal+Espana, Greenpoint Films
Producer
Jose Gimeno Mayol
Director
Teresa de Pelegri, Judith Colell, Isabel Gardela, Nuria Olive-Belles, Maria Ripoll
Starring
Nuria Prims
Olaia Moreno
Silvia Munt
Gustavo Salmeron
Five erotic tales on the five senses


Filmax International
Kilimanjaro Films
Red
Official selection at Venice, Sundance, New York, London and Edinburgh Film Festivals.
Producer
Jordi Cadena, Judith Colell & Teresa de Pelegri
Director
Teresa de Pelegri
Starring
Francesca Orella
Miguel Aguilar
Marcel Antunez
Spain 1940. A wounded Republican soldier is found unconscious by a young boy who buries him like he saw his father do with his dead dog. (short film)
Soloist
Best short, Welsh International Film Festival
Starring
Pedja Muzijevic
A concert pianist falls in love with himself in this reworking of the Narcissus myth. (short film)



Producer
Jordi Cadena, Judith Colell & Teresa de Pelegri
Director
Teresa de Pelegri
Starring
Ona Planas
Post apocalypctic science fiction. (short film)


From 9 To 10
Special mention at the San Sebastian Film Festival
Director
Teresa de Pelegri
Starring
Joseph Maria Pou
Berta Marse
Francesc Garrido
A voyeur rents his flat to a young couple. (short film)