book
| Fiction
| 2020
UK & Comm →
Picador Books
(Ed. Ravi Mirchandani)
US & Canada →
Grove Atlantic
(Ed. Peter Blackstock)
Winner of the 2020 Booker Prize
Winner of the 2021 National Book Award for Overall Book of the Year
Winner of the 2021 National Book Award for Fiction: Debut
Finalist for the 2021 PEN/Hemingway Award for Debut Novel
Shortlisted for the 2020 Center for Fiction First Novel Prize
Finalist for the 2020 Kirkus Prize
Finalist for the National Book Award for Fiction 2020
Finalist for the National Book Critics Circle John Leonard Prize
Finalist for the L.A. Times Art Seidenbaum Award for First Fiction
Longlisted for the Andrew Carnegie Medal
Shortlisted for the Books are My Bag Breakthrough Author Award
Longlisted for the 2021 Rathbones Folio Prize
The Waterstones Scottish Book of the Year 2020
Finalist for the 2021 Lambda Literary Award
Longlisted for the Prix du Roman FNAC
New York Times Bestseller
Named a Notable Book of the Year by
the New York Times and the Washington Post
Named a Best Book of the Year by the
Los Angeles Times, NPR, TIME, BuzzFeed, the Economist, the Times (UK), the
Independent (UK), the Daily Telegraph (UK), Barnes & Noble, Kirkus Reviews,
the New York Public Library, the Chicago Public Library, and the Washington
Independent Review of Books
In 1981, Glasgow is dying and good families grift to survive. Agnes Bain has always expected more out of life. She dreams of greater things: a house with its own front door and a life bought and paid for outright (like her perfect, but fake, teeth). As she descends deeper into alcohol, her three children try their best to save her, yet one by one they must abandon her to save themselves.
Shuggie Bain, the youngest, holds out hope the longest. Shuggie is different. Fastidious and fussy, he's picked on by the miner's children and even the adults condemn him to be no' right. But Shuggie believes that if he practices his hardest, he can be normal like the other boys and help his mother escape this hopeless place.

Rights
Claire Nozieres manages the translation rights for Shuggie Bain
Film Rights
Available
Contact Anna Stein for more information
Translation Rights Sold
Bulgarian
World
Labyrinth Publishing House (Bulgaria)
Catalan
World
Edicions de 1984
Chinese Complex
World
Rye Field Publishing Co.
Chinese Simple
World
Yilin Press
Danish
World
Politikens Forlag
Dutch
World
Nieuw Amsterdam
French
World
Editions Globe
Georgian
World
Bakur Sulakauri
German
World
Hanser Verlag
Greek
World
Metaichmio Publishing
Hungarian
World
Park Kiado
Italian
World
Arnoldo Mondadori Editore
Japanese
World
Hayakawa Publishing Inc
Lithuanian
World
Baltos Lankos
Marathi
World
Mehta Publishing House
Mongolian
World
Saruul Publishing
Norwegian
World
Gyldendal Norsk Forlag
Polish
World
Wydawnictwo Poznanskie
Portuguese
Portugal
Penguin Random House
Portuguese
Brazil
Editora Intrinseca
Romanian
World
Pandora / TREI
Russian
World
Eksmo Publishers
Serbian
World
IPC publisher
Sinhalese
World
Subavi Publishers
Slovene
World
Mladinska Knjiga
Spanish
World
Editorial Sexto Piso
Swedish
World
Albert Bonniers Forlag
Turkish
World
Can Yayinlari
Vietnamese
World
Huy Hoang Cultural
Media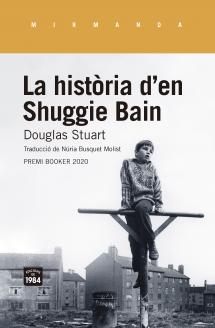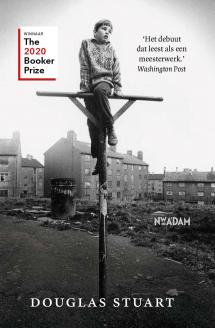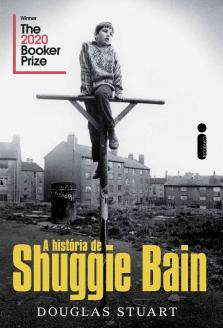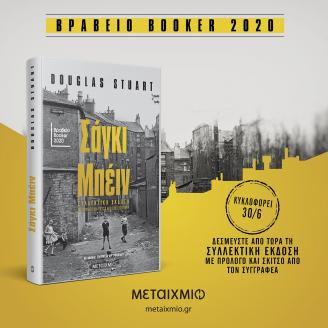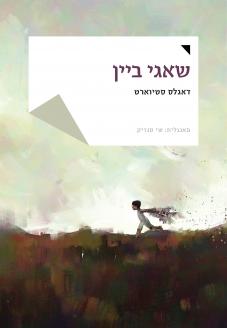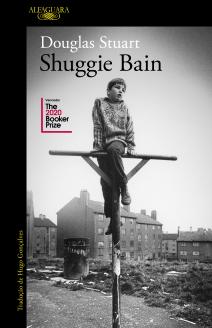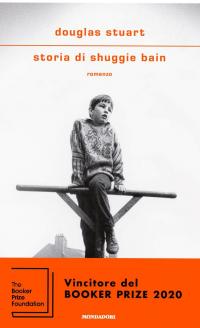 Reviews
An instant classic. A novel that takes place during the Thatcher years and, in a way, defines it. A novel that explores the underbelly of Scottish society. A novel that digs through the grit and grime of 1980s Glasgow to reveal a story that is at once touching and gripping. Think D.H. Lawrence. Think James Joyce [...] A literary tour de force

Washington Independent Review of Books
Douglas's sharp narrative perspective moves from character to character, depicting each internally and externally with astute grace, giving a complex understanding of the dynamics of the Bain family [...] It hopefully sets the tone for more beautifully devastating works of fiction to follow from Stuart in the future.

Columbia Journal
There are flashes of deep feeling that cut through the darkness [...] [this] will resonate with readers

Publishers Weekly
A heartbreaking story about identity, addiction, and abandonment.

TIME
Shuggie Bain celebrates taking charge of one's own destiny.

Bookpage
In exquisite detail, the book describes the devastating dysfunction in Shuggie's family [...] a testament to the indomitable human spirit. Highly recommended

Library School Journal (starred review)
Full Review
Shuggie Bain is Douglas Stuart's first novel, as
intense and excruciating to read as any novel I have ever held in my hand. [...] This is a hard, grim book, brilliantly written and, in the end, worth the pain which accompanies reading it.
Newsday
A rare and haunting ode to 1980s Glasgow and its struggling communities, Shuggie Bain tells the story of a collapsing family that is lashed together by love alone. Douglas Stuart writes with startling, searing intimacy. I fell hard for these characters; when they have nothing left, they cling maddeningly—irresistibly—to humor, pride and hope.

Chia Chia Lin
Author of 'The Unpassing'
A debut novel that reads like a masterpiece

The Washington Post
A dark shining work. Raw, formidable, bursting with tenderness and frailty. The effect is remarkable, it will make you cry.

Karl Geary
With his exquisitely detailed debut novel, Douglas Stuart has given Glasgow something of what James Joyce gave to Dublin. Every city needs a book like Shuggie Bain.

Jacobin Magazine
There's no way to fake the life experience that forms the bedrock of Douglas Stuart's wonderful Shuggie Bain. No way to fake the talent either. Shuggie will knock you sideways

Richard Russo
Author of Chances Are
Striking in its honesty. It's rare to find a portrait painted with such real, raw material. And it's even rarer to find one made with such empathetic strokes.

Literary Hub
Every now and then a novel comes along that feels necessary and inevitable. I'll never forget Shuggie and Agnes or the incredibly detailed Glasgow they inhabit. This is the rare contemporary novel that reads like an instant classic. I'll be thinking and talking about Shuggie Bain—and teaching it—for quite some time.

Garrard Conley
New York Times Bestselling Author of 'Boy Erased'
Shuggie Bain is an intimate and frighteningly acute exploration of a mother-son relationship and a masterful portrait of alcoholism in Scottish working class life, rendered with old-school lyrical realism. Stuart is a writer who genuinely loves his characters and makes them unforgettable and touching even when they're at their worst. He's also just a beautiful writer; I kept being reminded of Joyce's Dubliners. I loved this book.

Sandra Newman
Author of 'The Heavens'
Perfect for getting lost in, Stuart's richly wrought coming-of-age saga is a trenchant portrayal of poverty and addiction, true to life and steeped in its era, setting, and dialect.

Annie Bostrom
Booklist
Full Review
He's lovely, Douglas Stuart, fierce and loving and lovely. He shows us lots of monstrous behavior, but not a single monster — only damage [...] The book leaves us gutted and marveling

The New York Times
Magnificent [...] Shuggie Bain is far from a feel-good read, but its richly rendered events will give you a lot to talk about

The Oprah Magazine
A tale of dependency and 'ruined dignity' in 1980s Glasgow [...] it's the obstinate Bain pride that prevents this novel from becoming a wallow in victimhood and gives it its ruined dignity


The Wall Street Journal
You will never forget Shuggie Bain. Scene by scene, this book is a masterpiece.

Kirkus (starred)
Full Review
An atmospheric epic set in 1980s working-class Glasgow, Shuggie Bain, a debut novel by Douglas Stuart, focuses on the relationship between a mother and son as she battles alcoholism and he grapples with his sexuality. It's a formidable story, lyrically told, about intimacy, family, and love.

ELLE Magazine